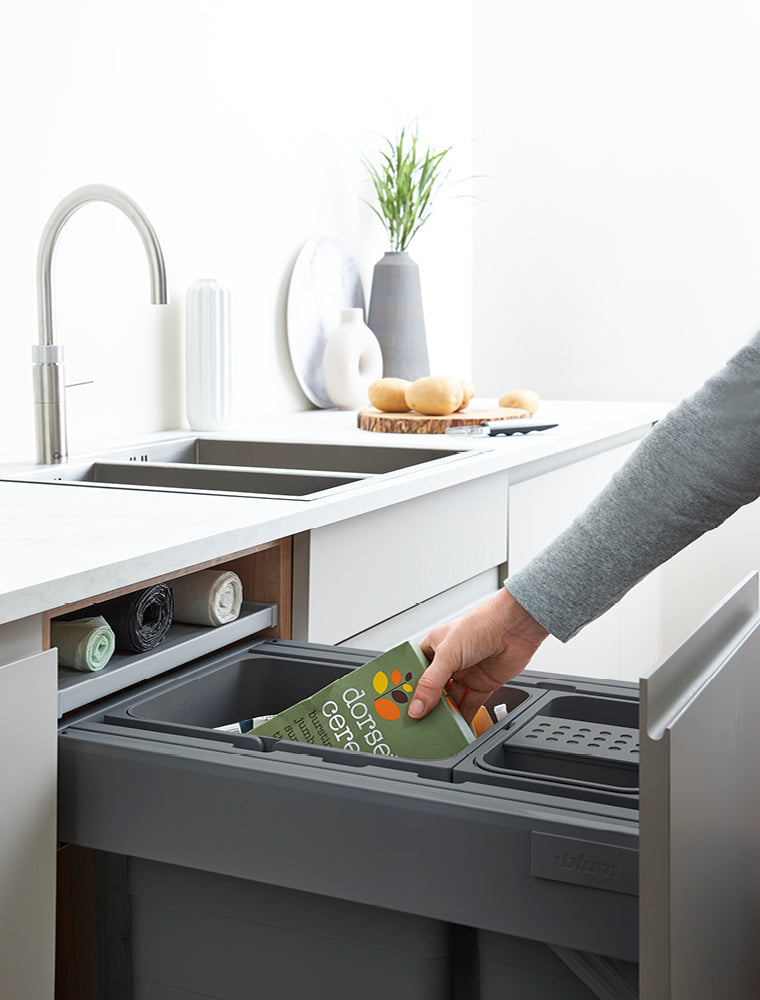 ECO
The ECO range is specifically designed to maximise the internal cabinet space, creating some unique configurations of compartments. As an example some of the models include a caddy with lid which sits in the top of one of the main bin containers, and another first for Eco is the best-selling 82L model for 600 cabinets which has one extra large 42L bin, one large 32L bin and one lidded 8L container.
Eco has been created using best elements from two leading European manufacturers: Ninka bins from Germany and Blum runner technology from Austria. Ninka's inner bin containers are particularly durable in thick plastic with strong double handles containing glass fibre, and Blum's world leading Blumotion soft close runners combine load strength with smooth running and silent closing.
Built-in recycling bins are used many times a day in family life so the beautifully effective Eco range is robustly built from the best quality components, and designed to give you a neat solution to the separation and storage of food waste, recyclables and general waste, all in one stylish and durable unit hidden away in the cabinet.