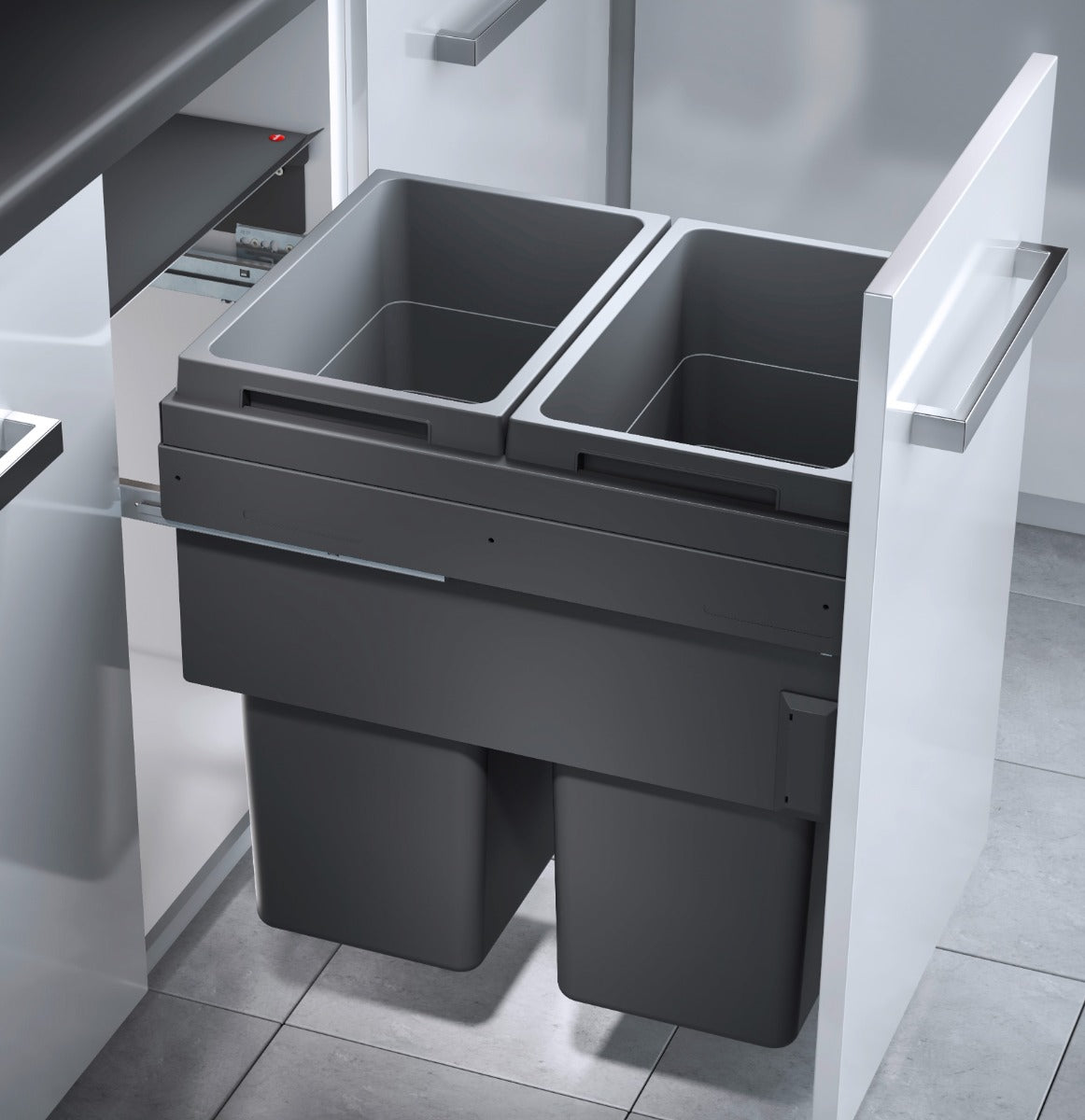 Bins for 450mm Wide Pull Out Doors
Our in-cupboard kitchen bins for cabinets with 450mm wide pull-out doors are a great way to free-up floor space. Our in-cupboard bins are easy to retrofit into existing kitchens or incorporate into new kitchens as they are built.
We have an excellent selection of in-cupboard bins available from the best brands. If you want to organise your kitchen or simply add some style to your space, be sure to check out our range of in-cupboard bins today.