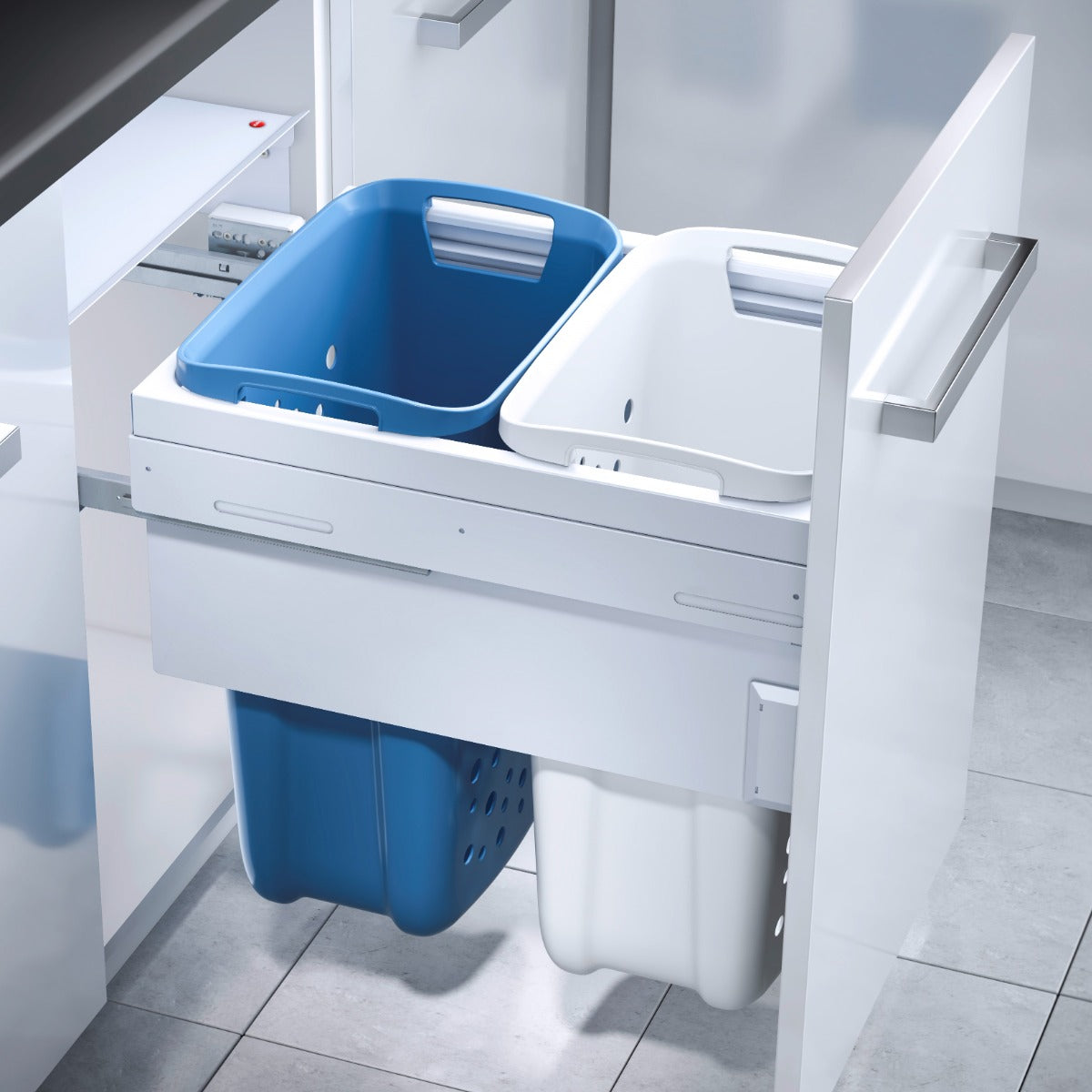 Built In Laundry Bins
Many customers struggle to find the perfect place to store their dirty laundry and keep hampers hidden away; built-in laundry bins offer the ideal solution.
Like our range of in-cupboard kitchen waste bins, built-in laundry hampers remain discreetly out of sight, fitted behind a cabinet that can be easily accessed when you need it. This means you can hide away any laundry in your kitchen or utility room until it is ready to be washed.