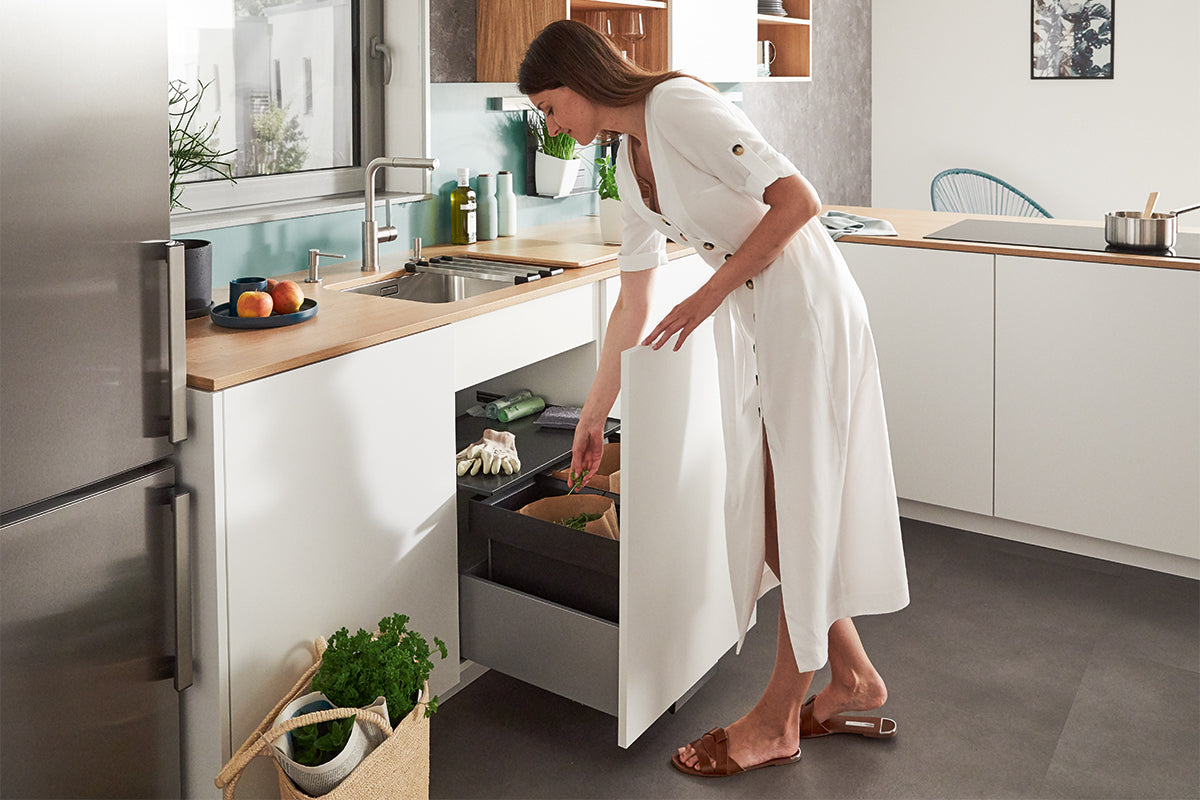 Blanco
High quality, functional, aesthetic and durable
Blanco was founded in 1925 by Heinrich Blanc as 'Blanc & Co.' and, like many premium German businesses, their longevity and success is based on continuing innovation, design excellence and engineering expertise.
They analyse the latest trends, customer feedback and materials advances and work with renowned international designers to create products where 'form follows function'. Solid top grade materials, precise operation and smart good looks aim to delight the user through ease of use, beautiful styling, ease of fitting, and the assurance of premium quality. 
Blanco are famous for their sleek sinks and taps and their focus is on the function and design of one of the most used parts of any kitchen, the sink area. Blanco bins are designed with fitting under sinks in mind, so if you have a cabinet below a sink or with limited height and depth, a Blanco bin could be the perfect solution to hide away your recycling and waste for a neat finish in your kitchen.
The Blanco Select range of pull-out door bins has received a Red Dot Design Award in addition to being the only RIBA accredited integrated bins on the market. These design and quality accolades recognise the attention to detail in the finishing and the clever use of space which Blanco's designers have achieved in their bin models.