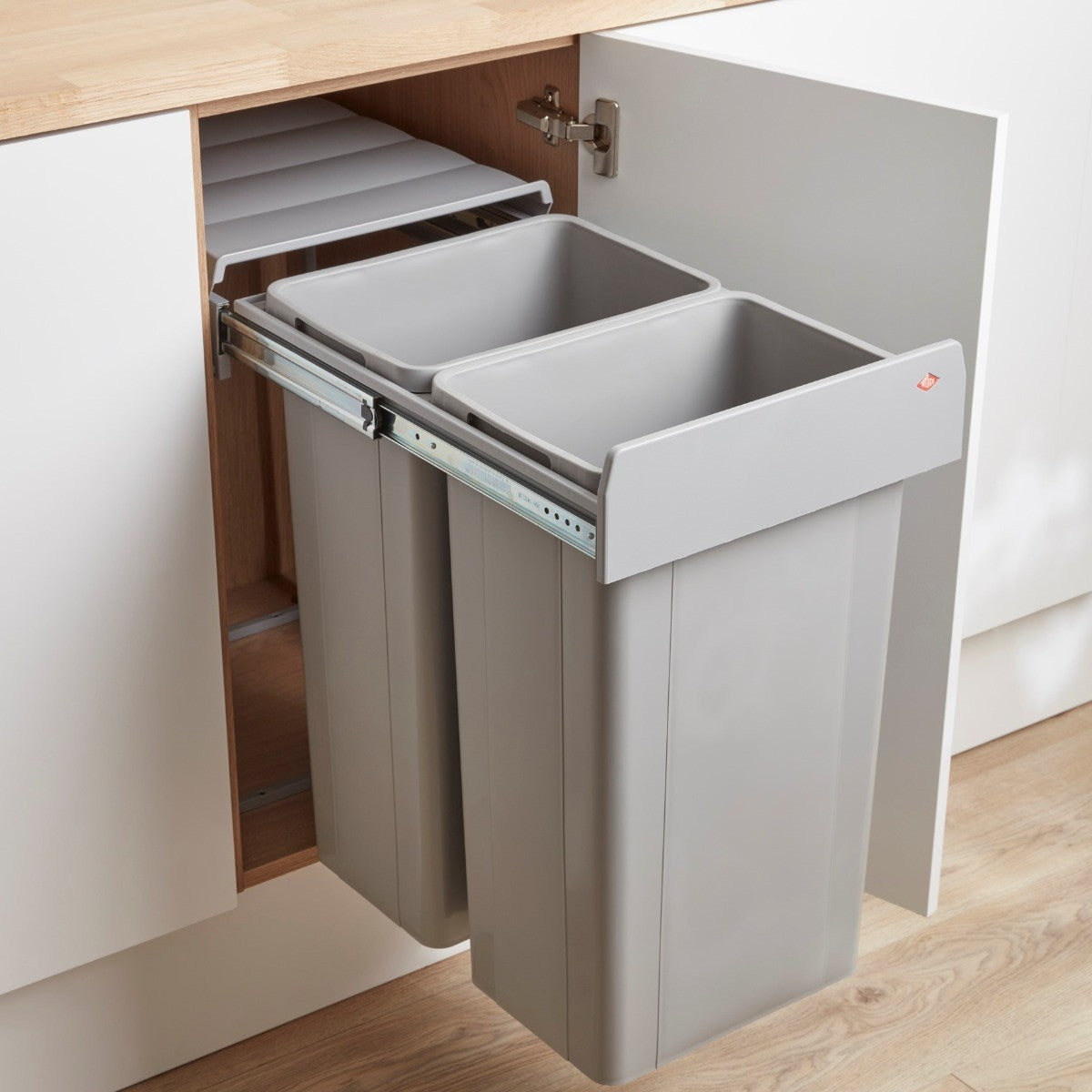 Hinged Door Cabinets
Our In-cupboard bins for cabinets with hinged doors free up floor space and are easy to retro-fit into existing kitchens or incorporated into new kitchens as they are built.
Our Wesco, Vauth-Sagel and Hailo products are some of the highest quality built in-cupboard bins available.  Options include bins to pull out, bins that swing out and bins that open with the door.