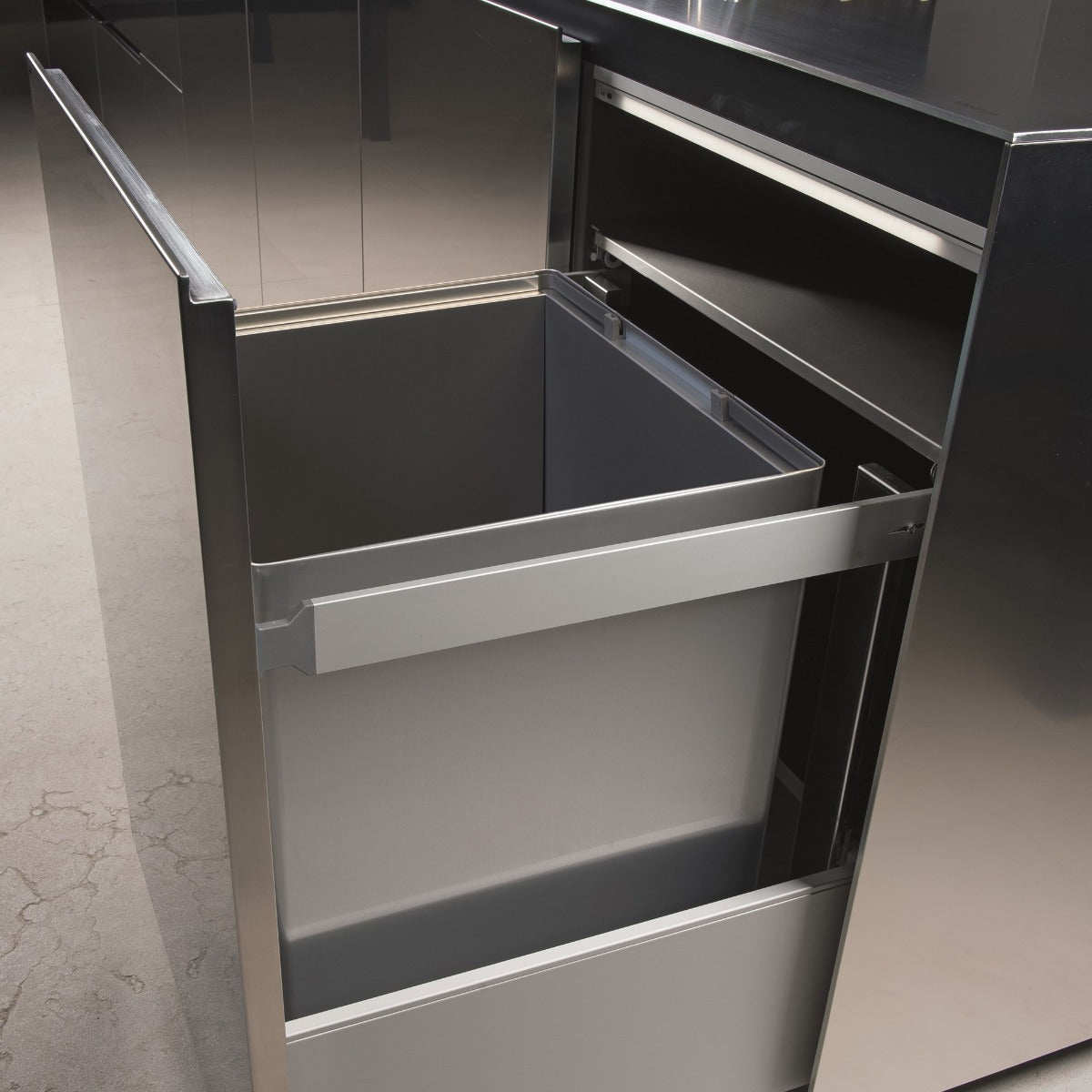 Tecnoinox
Can a built-in bin be beautiful? We think that the Tecnoinox models are, with fantastic materials such as aluminium and mirror-finish steel used in sleek and stunning bin designs. Founded in 1979, this Italian company was born as a manufacturer of stainless-steel kitchen equipment, and all Tecnoinox products are designed, manufactured and assembled in their factories in Barlassina, north of Milan.
This relationship to sleek steel and aluminium chef's kitchens informs the design of the Tecnoinox bins for pull-out doors, which are unique in featuring inner bin containers made from aluminium for durability and structural stability in use. 
The second unique feature of the Tecnoinox bins for pull-out doors is the patented aluminium lid design. The lid lifts slightly when the cabinet door is opened and closes down onto the bin containers when the door is shut, forming a light but effective seal to close the bin contents off and to eliminate odours. Odour control is also a feature of our Tecnoinox bins for hinged door cabinets, with a fully enclosed mirror-polished stainless steel housing which virtually eliminates odours. These bins have built-in soft close runners. We also offer the Tecnobig range of bins for pan- drawers, with an aluminium base tray and bin lids.
This obsession with design, materials and build quality means that Tecnoinox models are the ultimate in premium quality integrated bins, whether you have a professional kitchen, busy office or simply want the best for your home kitchen.