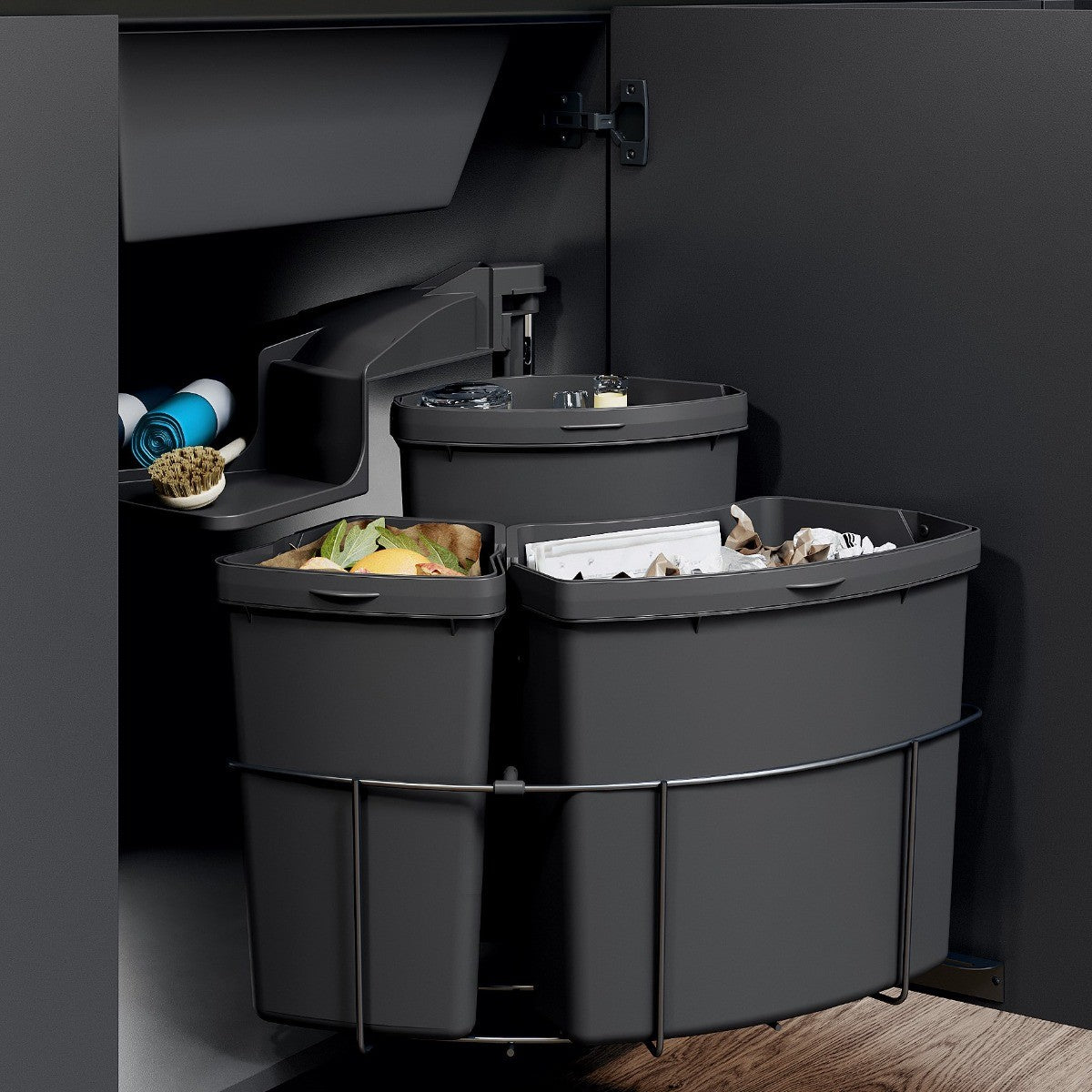 Vauth-Sagel
If Audi made bins, we think they would make them like Vauth-Sagel. With sleek silver or lava grey finishes, fantastic user experience, precise operation and innovative assembly systems, the standard of design and engineering at Vauth-Sagel is typical of premium German companies. That's why it is one of our favourite integrated bin ranges, as it gives equally professional results whether you're fitting yourself or if you're a trade joiner or fitter.
The 50 year old family business is one of the leading suppliers of premium products to the kitchen industry, producing their own ranges of Integrated bins and cabinet shelving systems and creating parts and fittings for many kitchen manufacturers including SieMatic for their high-end ranges. Vauth-Sagel also produce precision parts for BMW, Lamborghini and Volkswagen, so quality and design precision are assured.
The Vauth-Sagel range we offer is based around pull-out door kitchen units.  The newly extended range covers 300, 400, 450, 500 and 600mm door widths, a choice two depths, a choice of two heights, two colours and varied capacity and compartment options mean that we should have a Vauth-Sagel integrated bin solution for most standard kitchen cabinets. 
Vauth-Sagel products epitomise our love of quality and design effectiveness at Binopolis and we are happy to bring them to you.