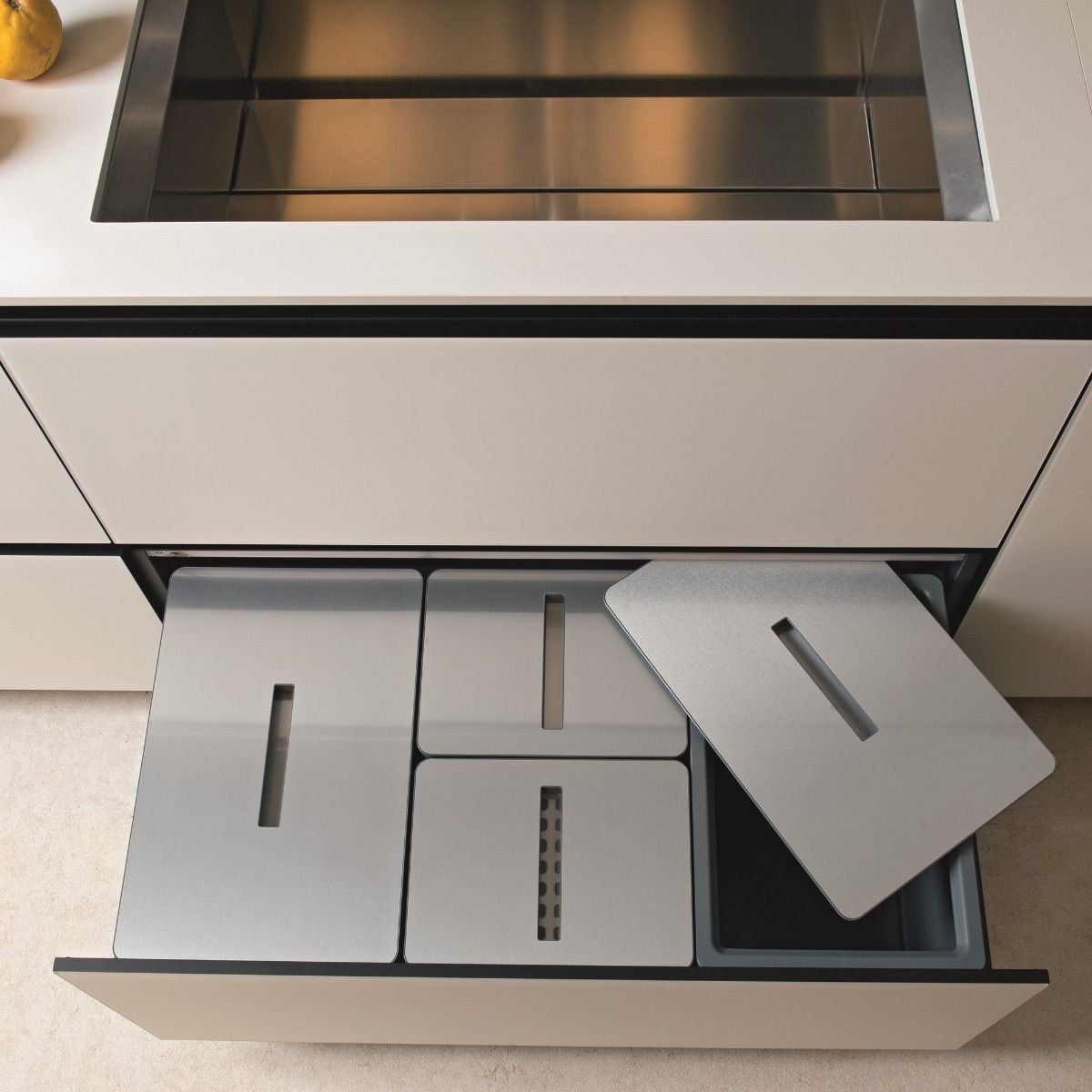 Bins For Pan Drawers
Our in-cupboard bins for pan drawers are a modern way to optimise space, organise kitchen waste, and add style. These bins can be installed into your existing pan drawer or integrated during the design or construction of a new kitchen, fitting into a new pan drawer.
Pan-drawers have become increasingly popular in modern kitchens and tend to be wide and low in height. Our products fit drawers from 600mm wide up to 1200mm wide (when measured across the drawer front) and all incorporate waste and recycling options, making it easy to segregate your rubbish.