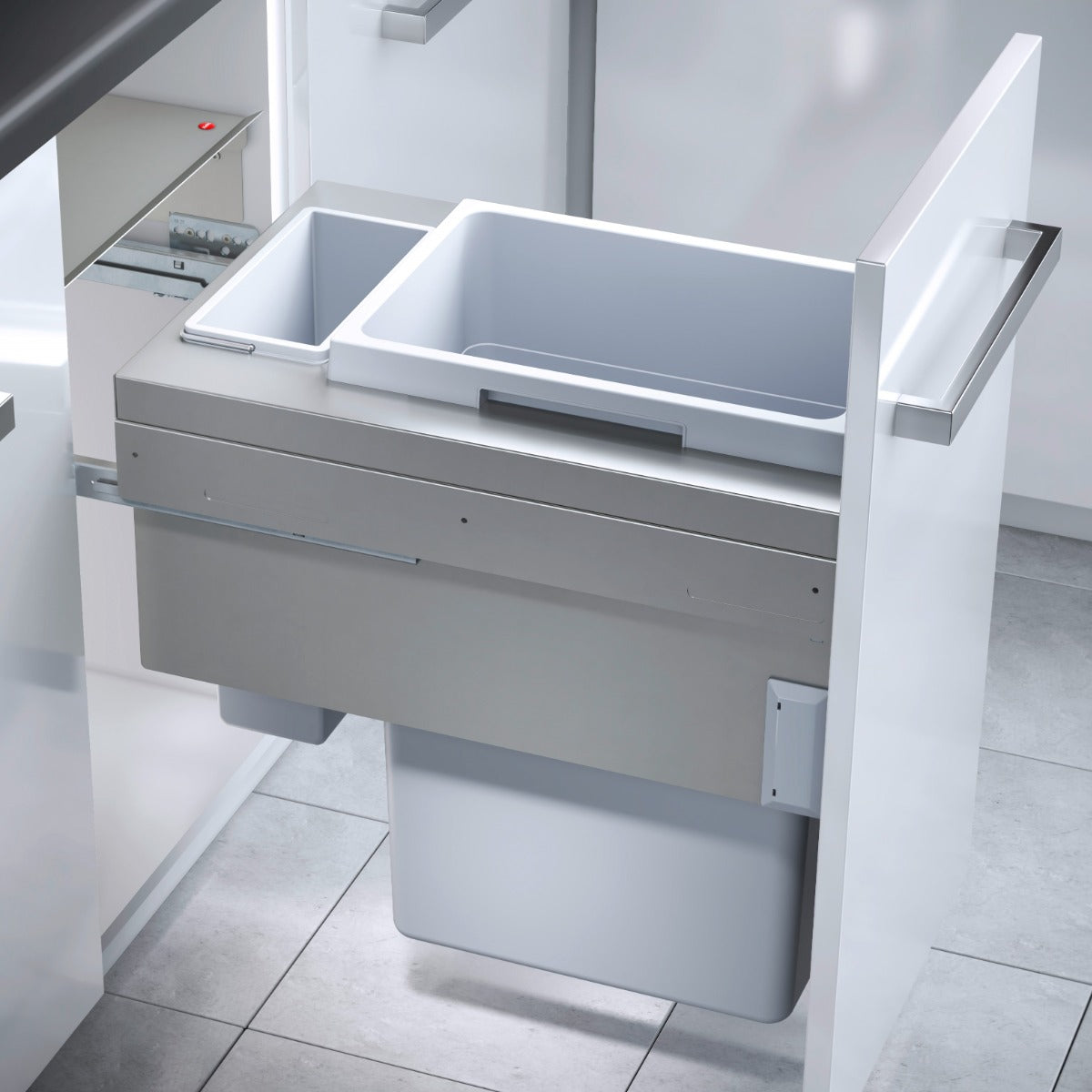 Bins for 400mm Wide Pull Out Doors
Our in-cupboard kitchen bins for cabinets with 400mm wide pull-out doors free up floor space and are easy to retrofit into existing kitchens or incorporate into new kitchens as they are built.
We have a great selection of kitchen bins for 400mm cupboards available, handpicked from the leading brands. Whether you want to save space or add some style to your kitchen, we're confident that we have the perfect bin for you.