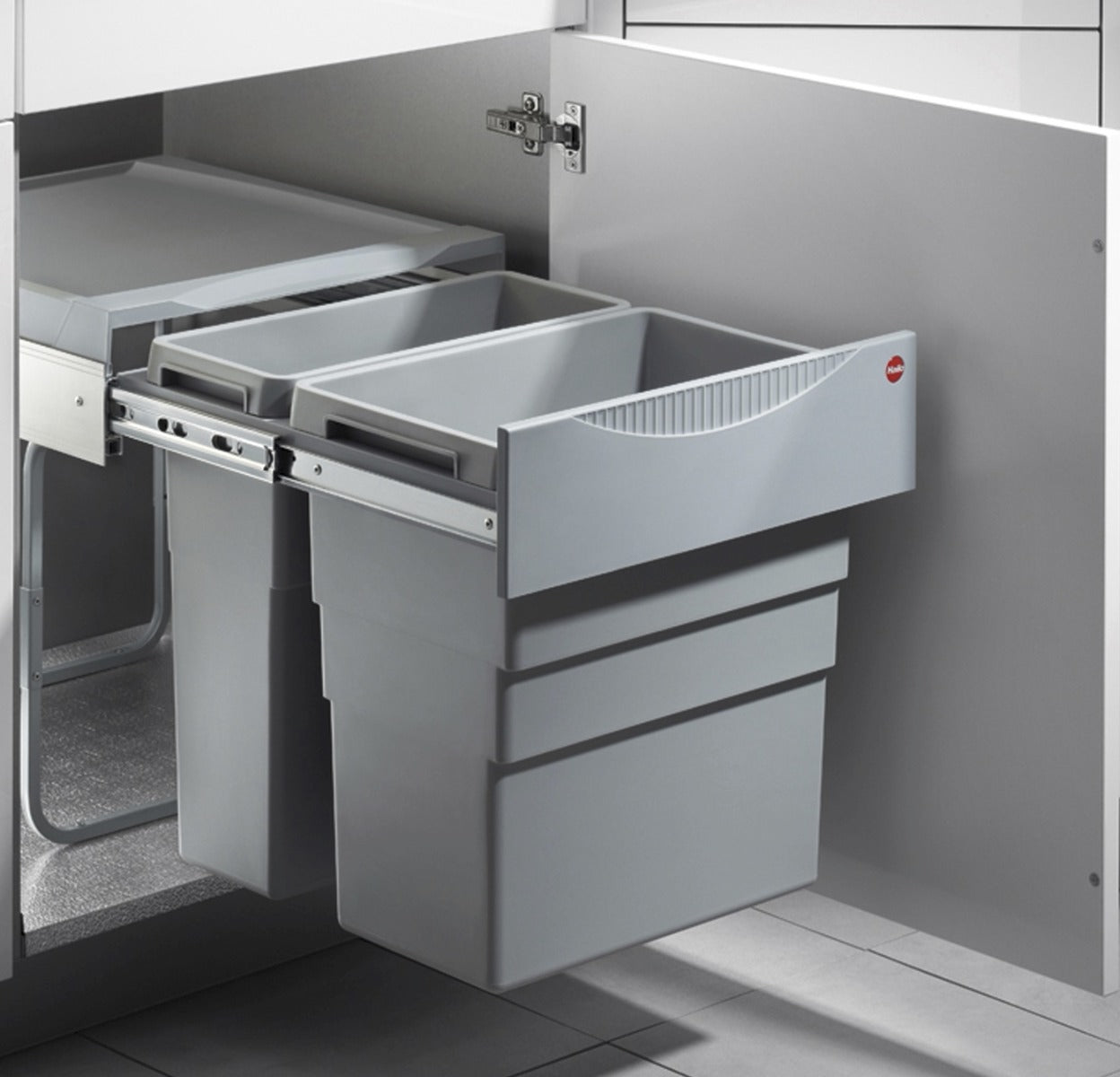 Hailo
Ideas that make home life easier and more enjoyable: the aim at Hailo since Rudolf Loh set up the company 60 years ago. He designed the first built-in waste bin for fitted kitchens in 1953. Today it run by his Grandson Sebastian and is one of the top 300 German brands. Hailo's well made, contemporary in-cupboard bins are popular in the rest of Europe, so we have chosen the best for Binopolis.
High quality manufacturing standards and practical, functional features are what Hailo stand for. The soft-close runners and bin frames are put through 'endurance tests', being opened and closed 100,000 times before being passed as excellent enough to carry the Hailo 'red dot' logo.
The Hailo in-cupboard bin designs are well thought-out to make the most of the space available in each type of cabinet. They also come with clear fitting instructions including templates to give you the exact drilling positions for fixings, whether thry're for flat or shaker-style framed doors. Every last detail is thought through, to make installation simple and everyday use of your bin effective, durable and even enjoyable. Keep the clean lines of your kitchen and hide away your waste and recycling, and even laundry, with a Hailo built-in bin.