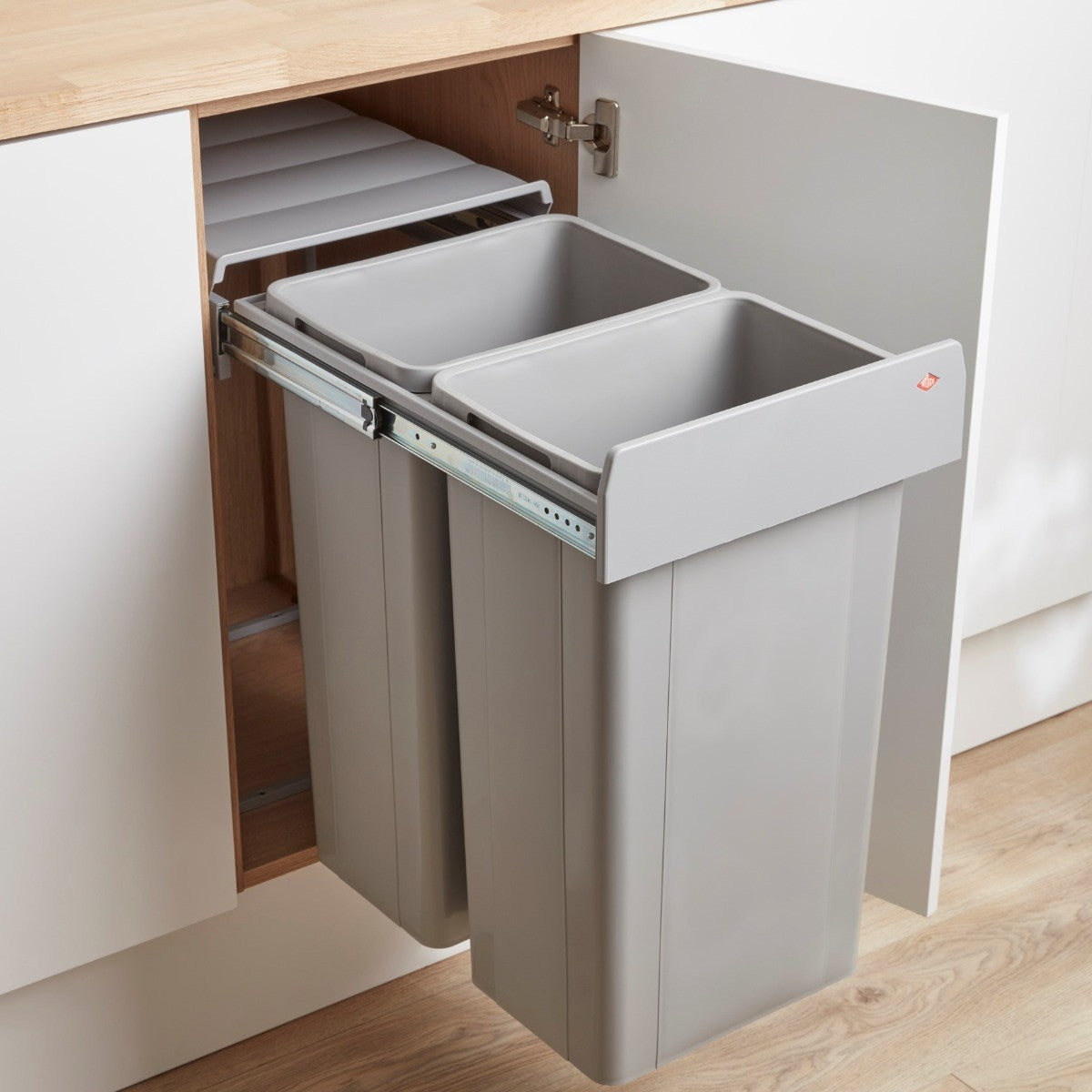 Bins for 400mm Wide Hinged Doors
We offer a great selection of integrated kitchen bins from leading brands, including Wesco, Hafele, Hailo and Blanco. If you want to make the most of your kitchen space, our high-quality products will provide the perfect finish.
Our in-cupboard kitchen bins for cabinets with 400mm wide hinged doors free up floor space and are easy to retro-fit into existing kitchens or incorporate into new kitchens as they are built.