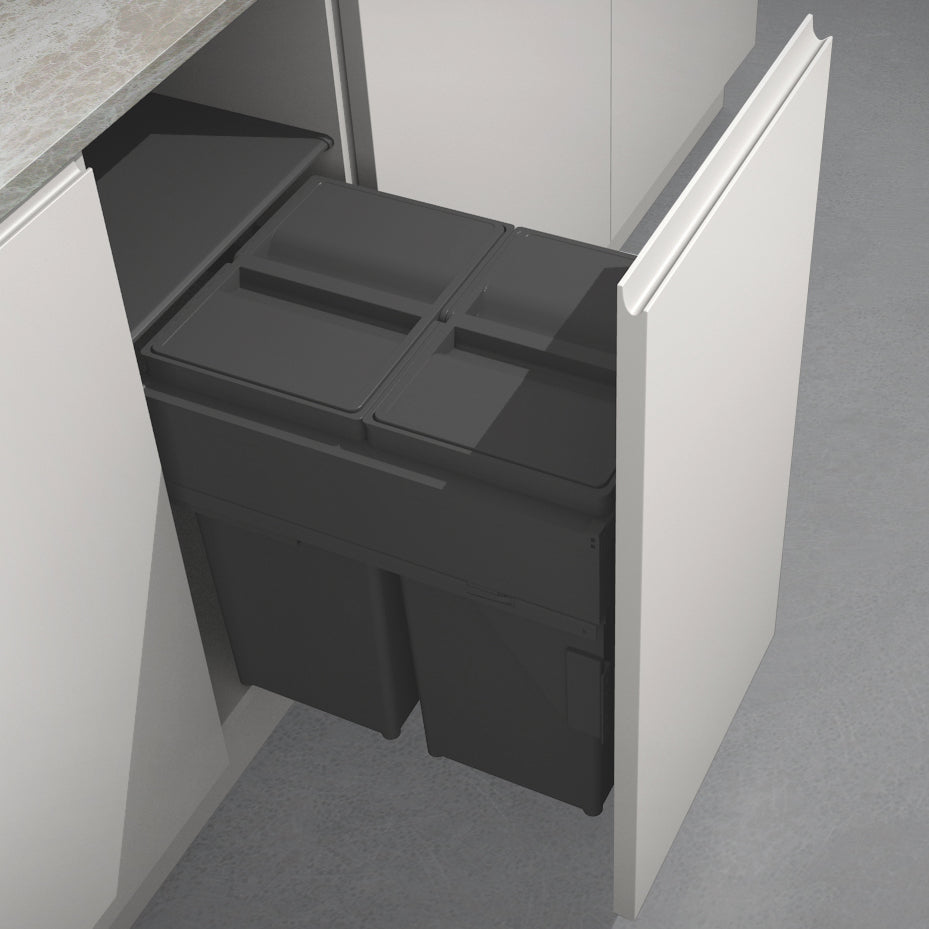 Gollinucci
Founded in 1973 by Alberto Gollinucci and now run by his son Giacomo, Gollinucci have always designed and manufactured every element of their products in-house, at their plant in Cesena, south of Ravenna in Northern Italy. They commission well-known Italian designers to create good-looking, functional and easy-to-use kitchen accessories. The Gollinucci in-cupboard bins are the highly successful result of this all-encompassing approach, from initial design to final production.

Most importantly, the bins are pleasure to use every day and have some very special features, created through design innovation and effective, precise manufacturing. In particular, the side runners on the Gollinucci Linea range are robust and perform beautifully but importantly have a special slimline profile. This means that the side mechanisms of the bin units are slimmer, which in turn allows the bin containers to be wider and therefore have greater capacity. We also bring you the Sistema range of bins for pan-drawers, plus their bins for use in hinged door cabinets.
Gollinucci continually strive to develop their green credentials. The factory has been running its own photovoltaic and cogeneration power stations since 2009, giving full energy independence to the company. They re-use all polypropylene production waste transforming it into a new usable raw material for further production. Gollinucci also give particular consideration to materials and design to reduce the environmental impact when products reach their end-of-life.
For well designed, highly functional, long-lasting products with a touch of Italian style, see our Gollinucci ranges here