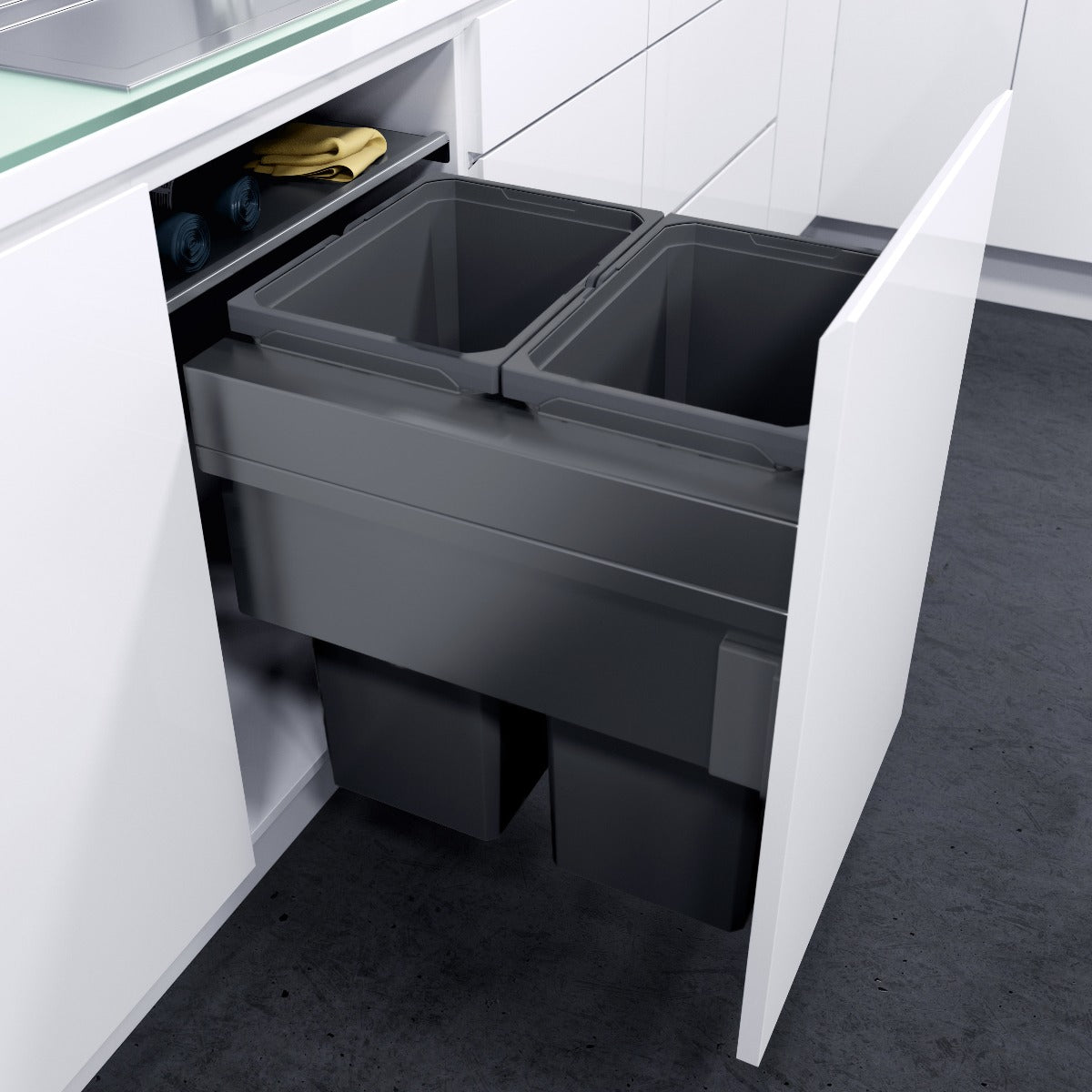 Bins for 500mm Wide Pull Out Doors
Our bins for cabinets with 500mm wide pull-out doors are a great way to free up floor space in your kitchen. In-cupboard kitchen bins can be retrofitted into existing kitchens or incorporated into new kitchens as they are built.
We have a huge selection of in-cupboard bins to match your needs. Whether you want a stylish addition to your kitchen or simply want to save space, browse our fantastic range today.