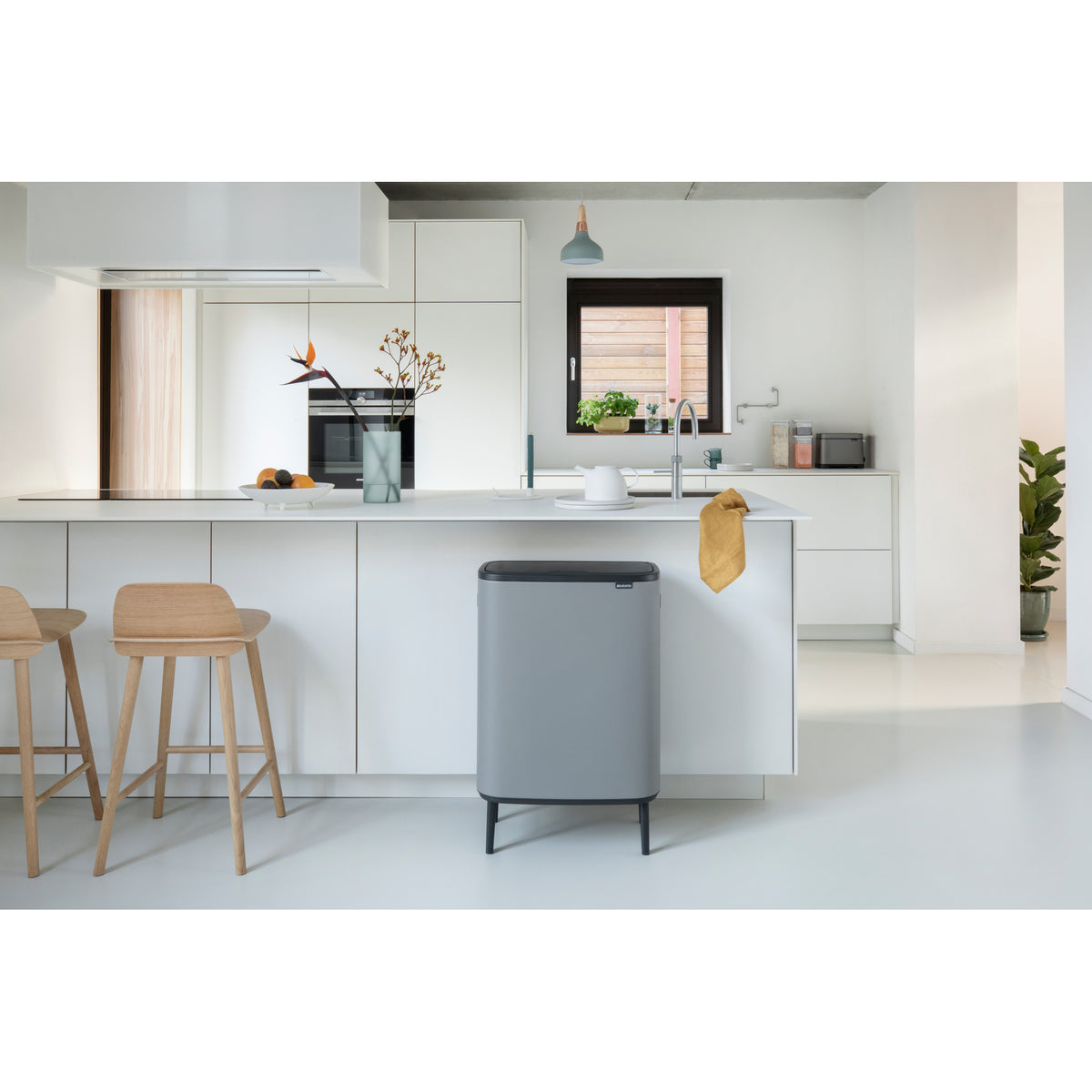 Kitchen Recycling Bins
Kitchen bins may be a functional necessity, but this doesn't mean you have to sacrifice on style. Our comprehensive range of stylish and quality freestanding kitchen recycling bins ensures you can find a product that suits your kitchen's design as well as your waste requirements.
Do I Need a Freestanding or an In-Cupboard Bin?
Freestanding kitchen bins can function as design features in their own right, blending with the overall style of your space and complementing your other appliances.
Whether you opt for a freestanding or in-cupboard bin will depend on the available space in your kitchen and the kind of look you want your kitchen to have. We have a great selection of both kinds of bin; you can see more about the benefits of each with our guide to freestanding vs in-cupboard bins.
The Best Freestanding Kitchen Recycling Bins
We stock bins from some of the best brands on the market, with premium designs from Brabantia, Joseph Joseph and Wesco.
No matter if you want a characterful retro bin, a sleek modern recycler or a compact slimline option, there are plenty of ways to incorporate a stylish rubbish bin into your kitchen.
Many of our freestanding recyclers are available with multiple compartments to allow you to conveniently sort waste and recycling as you throw it away. You'll also find various capacities, with bins ranging from 33 litres to 60 litres.
If you don't require more than one waste compartment, one of our single compartment freestanding bins might suit you better.
For a snapshot of just some of our best-selling recyclers, see our look at the best recycling bins.
Colourful Kitchen Recycling Bins
One of the many great things about our collection of recyclers is that they are available in a range of colours, catering to those who want a bright pop of colour as well as those who prefer a more subdued look.
Whether you're after a classic stainless steel bin or a vibrant red bin, our extensive range is sure to meet your requirements.
To find out more about freestanding recyclers, you can refer to our handy buying guide to kitchen recycling bins.
You should have no trouble choosing a brilliant bin perfectly suited to your space among our range, but if you have any further questions about our products, please don't hesitate to get in touch with the Binopolis team.