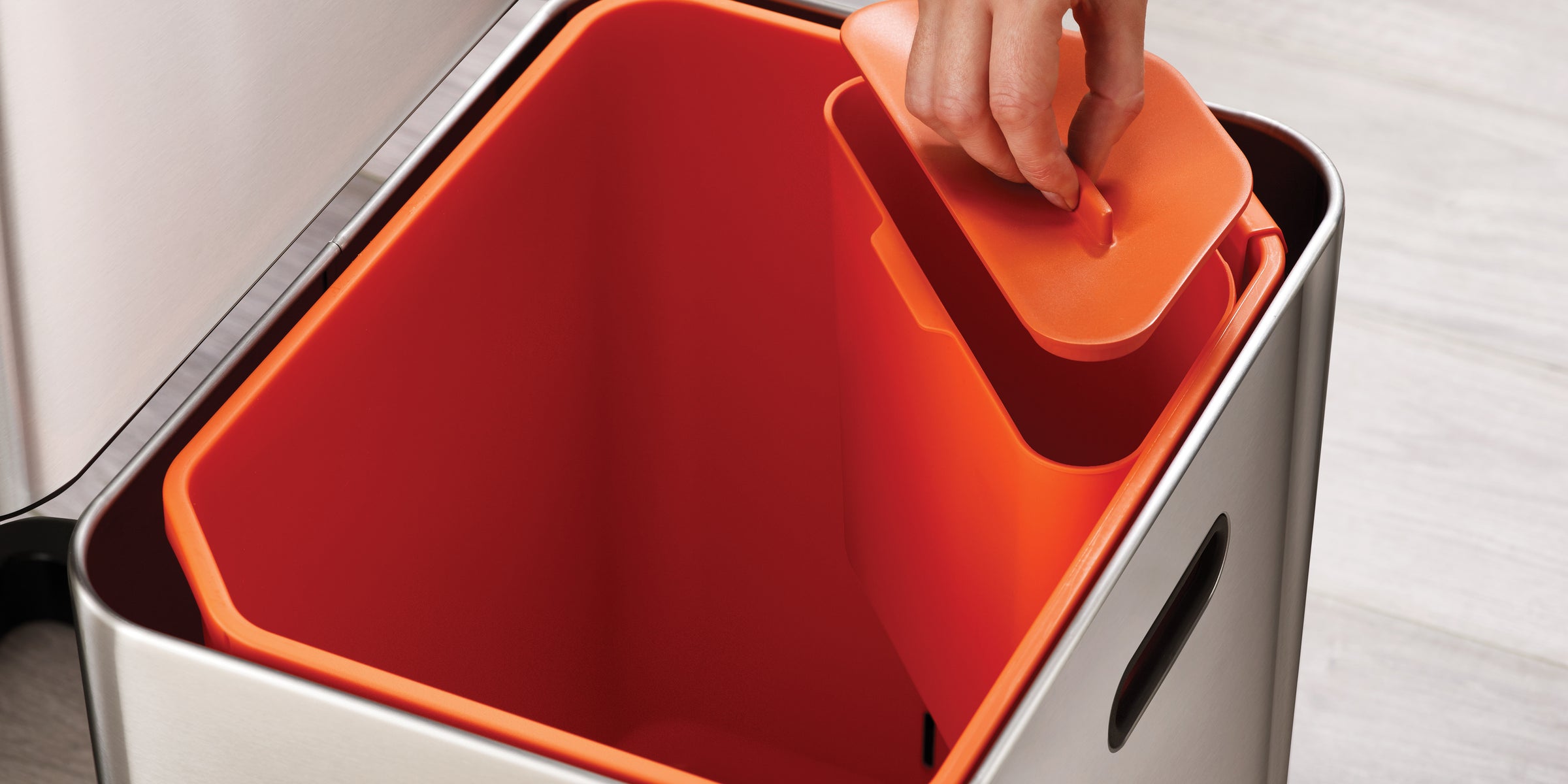 Joseph Joseph
Innovative, positive and impactful British design
Joseph Joseph's ability to blend innovative, functional design and contemporary styling creates products that work beautifully and are a pleasure to have around the home. Now they've applied this design approach to our increasing need to recycle at home.
Sorting your waste and recyclables as you go along makes the process easier, but to work really well and keep to your kitchen tidy you need a smart recycling bin with compartments to hold the recycling and waste until it's time to take things outside to the wheelie bins.
Joseph Joseph's solution is a new recycling range called Intelligent Waste, which centres around the Totem, an innovative recycling bin which combines a mix of versatile compartments in a vertical arrangement, giving you a flexible system that encourages waste separation, without taking up precious kitchen space.
The Totem has been designed by British product designers Pearson Lloyd, and it's the latest development for Joseph Joseph since they took over the family glass manufacturing business and launched a range of contemporary chopping boards which led to Antony and Richard Joseph's launch of the Joseph Joseph brand in 2003.
Their success stems from a simple observation – many everyday objects can actually create problems for the user through poor design - and their solution focuses on the whole user experience by creating products that work beautifully and are a pleasure to have around the home.
The Intelligent Waste range epitomises Joseph Joseph's innovative design approach which makes a positive impact on everyday life at home. At Binopolis we're proud to bring you this fantastic example of British design.