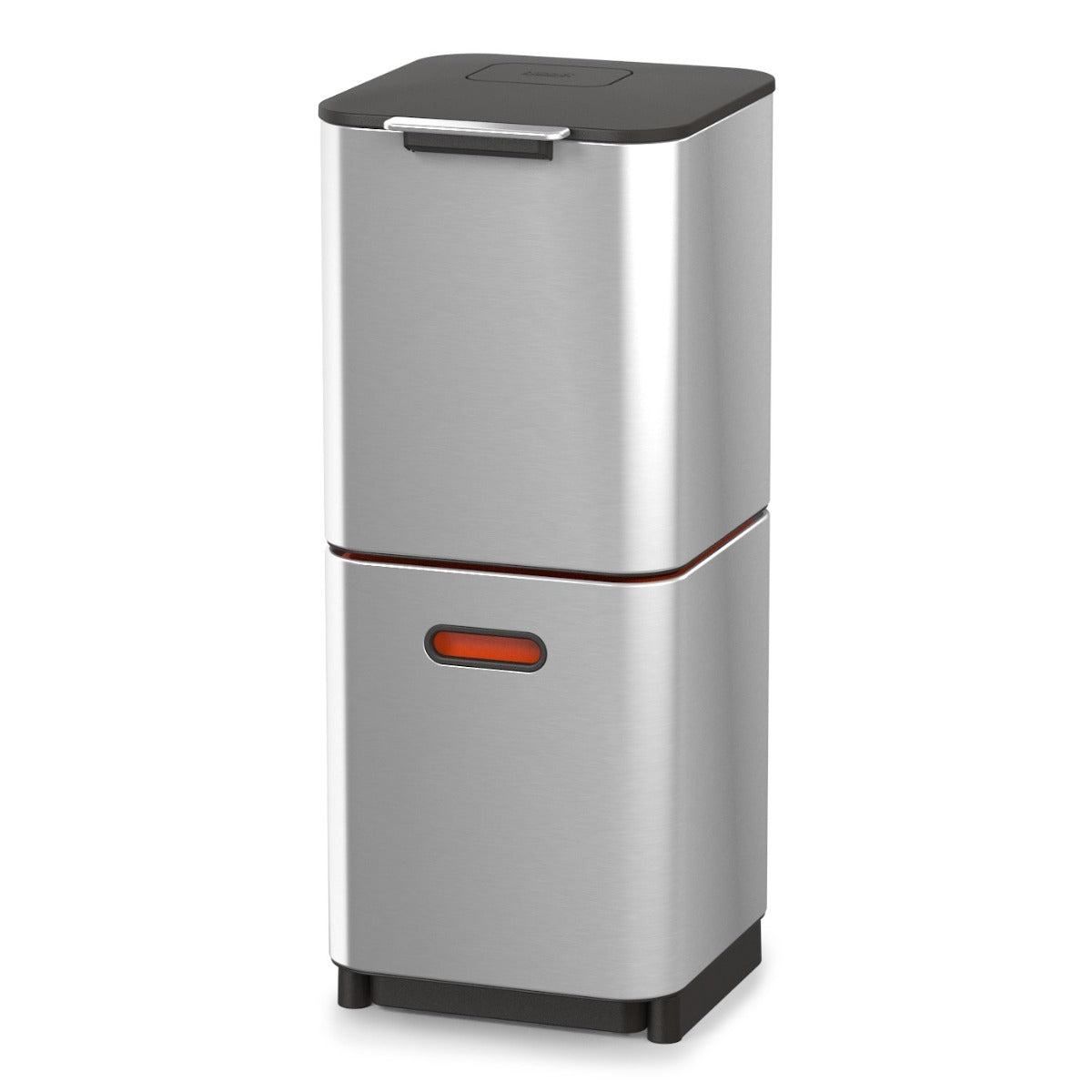 36-49L
Our kitchen bins are available in various styles, colours and sizes with numerous different capacities. From more compact bins, slimline options or larger units, you're sure to find a bin that meets your requirements.
36 to 49 Litre Bins
Bins that can hold between 36 and 49 litres are incredibly functional, providing an outstanding waste management solution.
Our range includes models from leading brands, including Joseph Joseph, Wesco and Brabantia. Among this selection, you'll find numerous different stylish designs to ensure you can find the right bin to match your kitchen.
Medium Capacity Bins with Multiple Compartments
For added convenience, our 36-49 litre range also includes options with two or three compartments.
Multi-compartment bins are ideal for those that want to easily sort waste and recycling as they throw it away.
What Size Kitchen Bin Do I Need?
The size of the bin you get will rely on two things; how much space you have available and your waste requirements – you don't want a small bin only to have to empty it every other day, but you also need to ensure there is a practical place in your kitchen to house it.
You'll have to empty a generous 36-49 litre bin less frequently than a smaller capacity model, offering a brilliant solution for any modern household.
If this size doesn't meet your requirements, take a look at our under 35 litre bins or see our range for bins with 50 litres and over.
For more tips on finding the correct bin size, read our buying guide to kitchen bin sizes.
If you have any further questions, please don't hesitate to get in touch with the Binopolis team – we are always happy to talk bins!