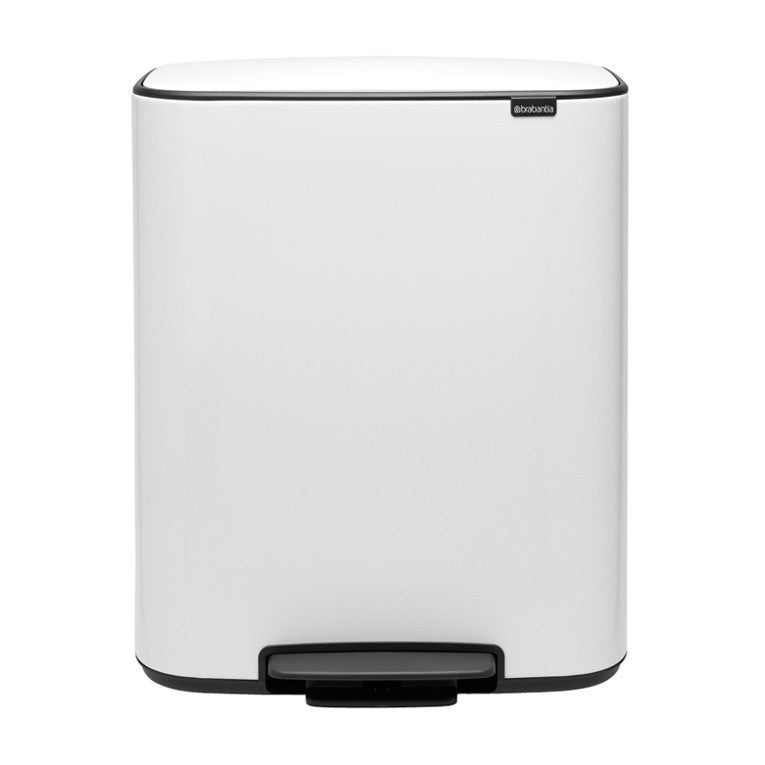 50L+
Here at Binopolis, you'll find a great range of kitchen bins with numerous styles, colours and sizes available, ensuring you can find the right model to suit your space.
50 Litre Bins and Above
Larger capacity bins like those in our 50 litre plus range are ideal for average households that don't want to empty their bin as frequently.
With models from top brands like Joseph Joseph and Brabantia, you're sure to find a style to perfectly match your kitchen, elevating your interior design while also being highly functional.
These expertly-designed bins pack in plenty of capacity in a surprisingly compact unit, meaning that no inch of space is wasted and waste storage is maximised.
Larger Capacity Bins with Multiple Compartments
To ensure you can easily sort waste and recycling, our over 50 litre range includes bins with options for two or three compartments.
Opting for a bin with multiple compartments means you can separate different kinds of waste and recycling with ease. Some models also have a removable food caddy, so you can conveniently dispose of food waste separately.
What Size Kitchen Bin Do I Need?
We usually recommend opting for the largest bin you can accommodate – if this aligns with your requirements. A larger capacity bin will have to be emptied less frequently than one with reduced capacity or fewer compartments.
Our 50 litre plus bins have small footprints but pack in plenty of storage capability, making them ideal for any kind of kitchen.
If you'd prefer a bin with a slightly smaller capacity, take a look at our under 35 litre bins or our range of 36-49 litre bins.
To find out more about choosing the right sized bin, read our handy buying guide to kitchen bin sizes.
For more information and advice, please don't hesitate to get in touch with the Binopolis team – we are always happy to talk bins!