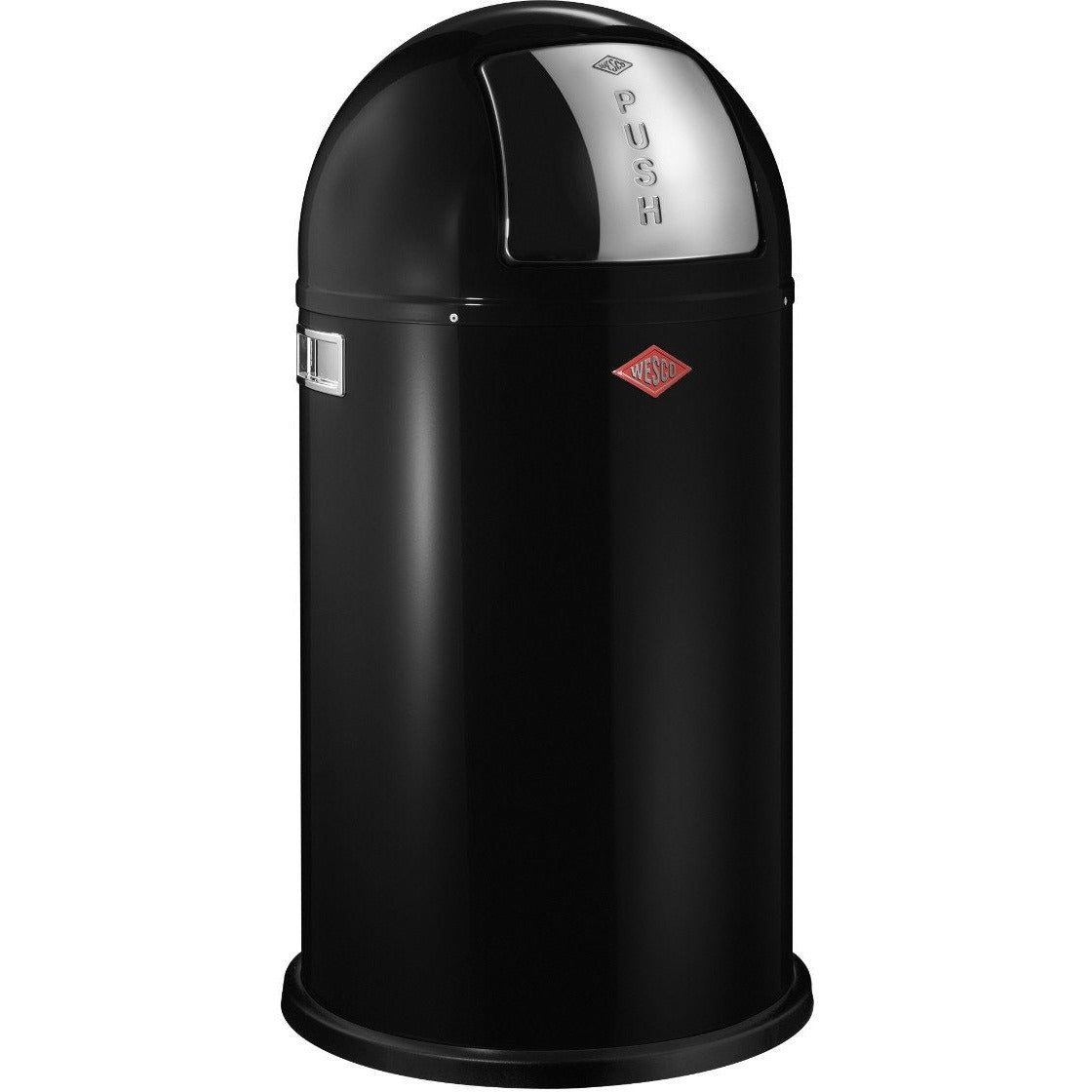 Black / Grey / Graphite / Platinum
Discover the perfect combination of style and function with our single compartment bins. Our black, grey and graphite bins make especially sleek, stylish options, perfect for any kitchen style.
Stylish Kitchen Bins
With our extensive range of single compartment black bins, available in various styles, shapes and sizes, you're sure to find a product to suit you.
Our collection includes bins from leading brands like Brabantia and Wesco, so you can make a purchase knowing you're getting only the best quality bins with premium design and operation.
These bins are available with a capacity of 22 litres up to 120 litres, so whatever your waste requirements, we've got you covered. For more information about choosing the right bin size, head over to our buying guide to kitchen bin sizes.
The Best Black & Grey Kitchen Bins
Like white kitchen bins, black and grey bins are wonderfully versatile. And with rounded, rectangular and slimline options, there are plenty of ways to incorporate a timeless black bin into your space.
To ensure you can find a bin that suits your preferences, we also offer a range of opening methods, including:
Black and grey touch bins
Black and grey pedal bins
Black and grey push bins
Black and graphite swing top bins
To get a hint of the other styles and colours available to you, check out our guide to the best freestanding single compartment bins.
Colourful Kitchen Bins
Black bins will complement any kitchen, offering a discretely stylish waste solution for homes and offices. The same timeless look can also be achieved with stainless steel bins.
But our range isn't limited to these more traditional bin colours! If you want to add even more personality or vibrancy to your space, you could opt for something in our diverse collection of blue and green kitchen bins.
For an option to match more dreamy or whimsical designs, our pink kitchen bins are ideal.
To see all of our other colour options, head over to our buying guide to coloured bins.