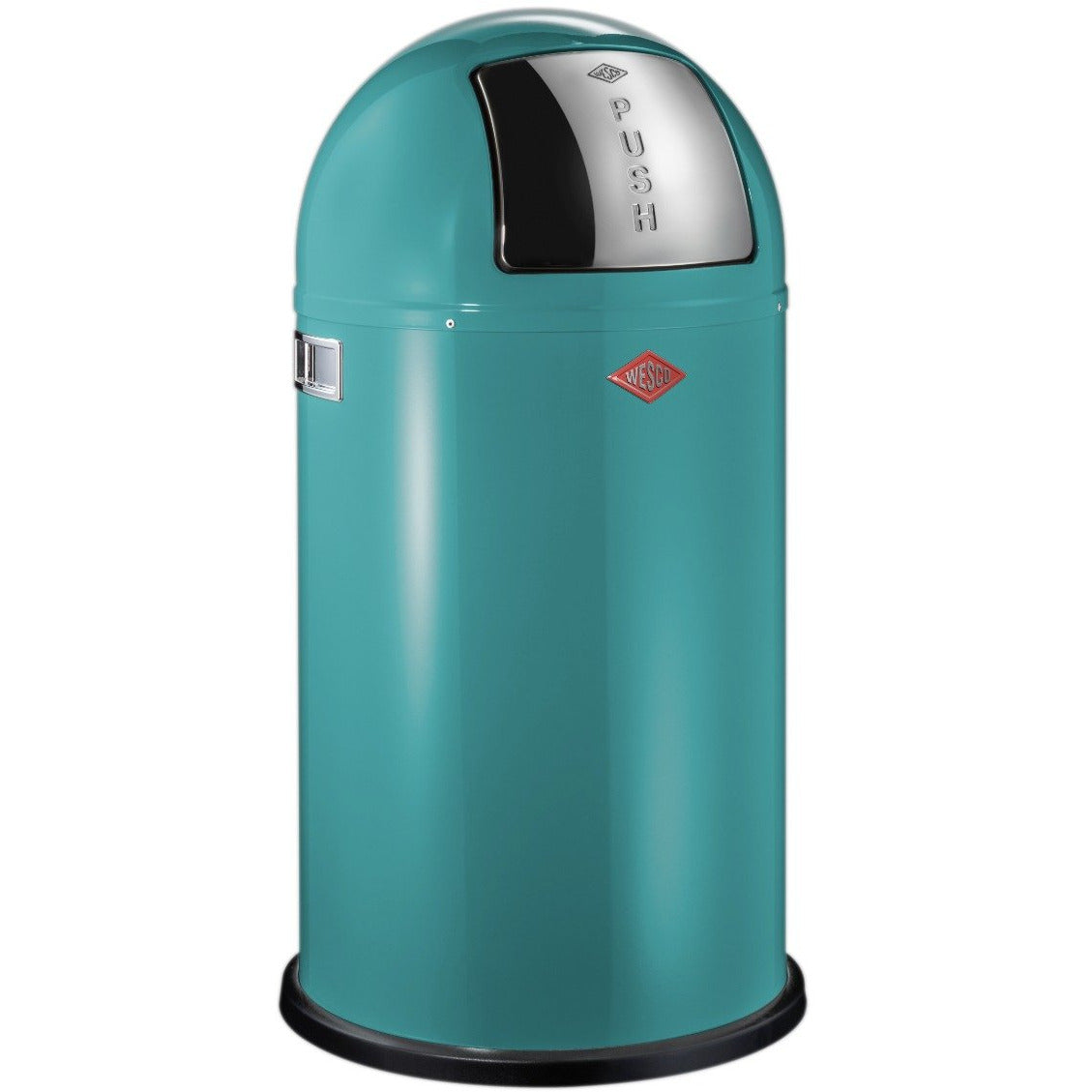 Blue & Green Bins
Single compartment bins are available in a range of colours, with everything from timeless, discrete designs to bold statement styles. Blue and green bins come in a diverse selection of hues and shades, ideal for any modern kitchen.
Stylish Kitchen Bins
Our single compartment blue and green bins come in numerous styles, shapes and sizes, offering various great options no matter the design or layout of your space.
Here, unmatched aesthetics blend with outstanding functionality. Made by market-leading brands like Brabantia and Wesco, you can be sure you're investing in a product that's going to last.
These bins are available with a capacity of 12 litres up to 50 litres, ensuring you can purchase a model that meets your waste requirements. For more information about choosing the right bin size, head over to our buying guide to kitchen bin sizes.
The Best Blue & Green Bins
From sky blue to cool mint to vibrant lime green bins, there are so many ways to incorporate a hint of blue or green into your kitchen.
With sleek silhouettes and rounded shapes, these bins are an attractive addition to any space. To ensure all your requirements are met, you'll also find various opening methods, including:
Blue touch bins
Blue pedal bins
Green pedal bins
Blue push bins
Green push bins
To see more available styles and colours, check out our guide to the best freestanding single compartment bins.
Colourful Kitchen Bins
No matter which shade you go for, a blue or green bin brings personality to your space, elevating your kitchen design to new heights.
If you're after a slightly more tone- down look, perhaps our classic black kitchen bins align with your vision.
Gold or silver bins can also work excellently with more minimal designs, providing a versatile yet luxurious look.
To see all of our other colour options, head over to our buying guide to coloured bins.