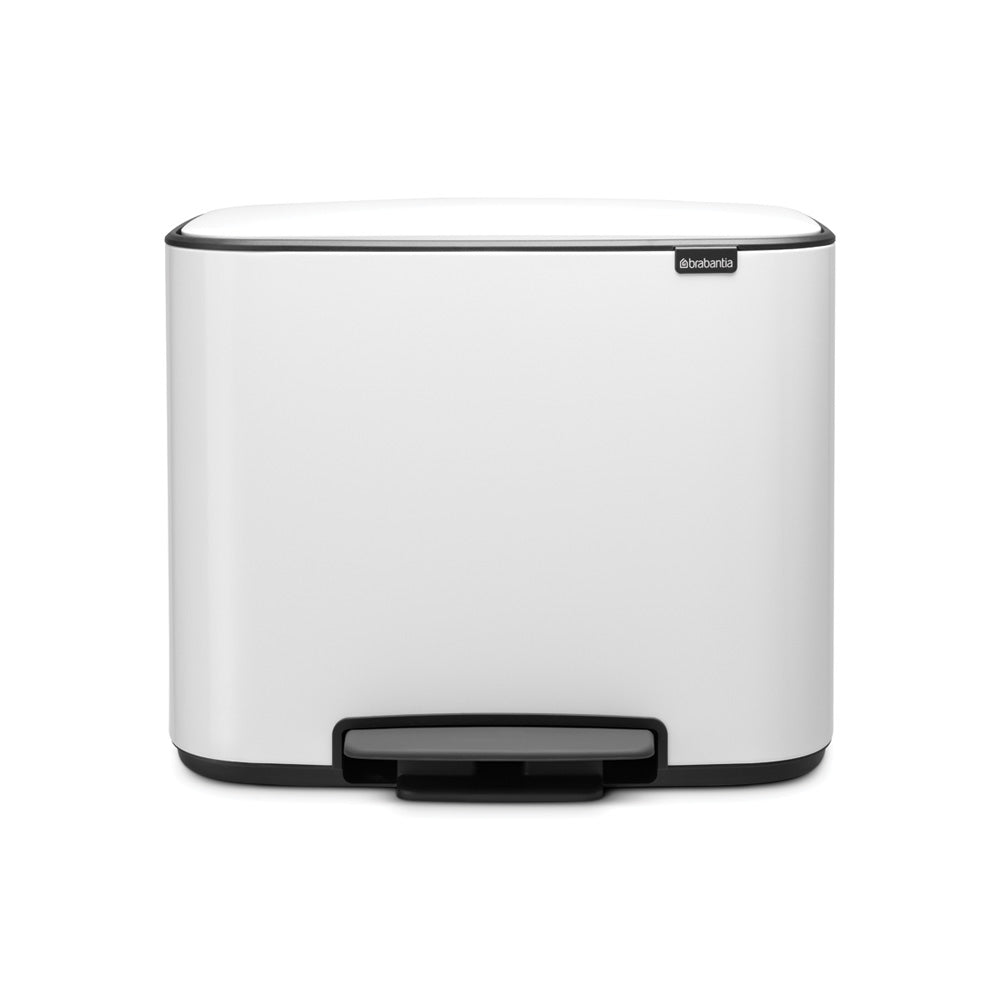 Brabantia Bo Pedal Bins (33-36L)
The compact Bo Pedal Bins bring a new look and style to kitchen bins with their compact size and low profile. Available in two recycling options, one with 3 x 11 Litre compartments and the second with one 23L compartment and an 11L compartment.  There is also an option with a large 36 Litre compartment.
The Bo Pedal comes in a range of colours kitchen colours including classic colours such as white, black and stainless steel.