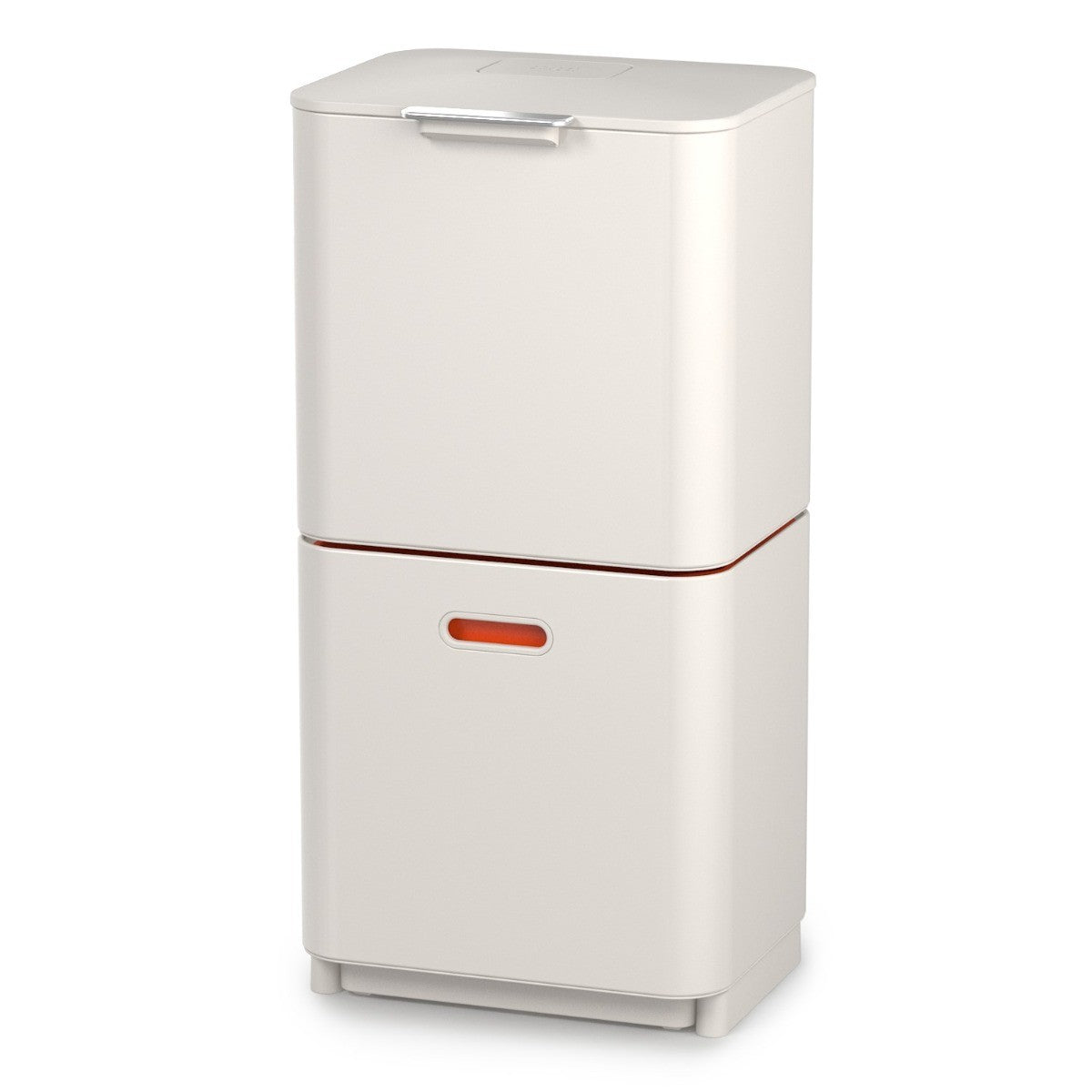 Cream / Stone
Multi-compartment kitchen recycling bins increase your kitchen's functionality, but did you know they can make a stylish statement too?
Cream or stone-coloured recyclers bring a hint of subtle colour to your kitchen, perfect for the modern home.
The Best Cream, Stone & Beige Coloured Kitchen Recycling Bins
When shopping for a range of premium recycling bins, you'll find a range of styles, shapes and sizes, ensuring you can find a product that meets all of your needs. With numerous models from market-leading brands, you can feel confident you're buying a great design that's made to last.
Our selection of beige Brabantia bins offers a classic look that adds a touch of effortless style to any interior.
You'll also find stone coloured models from Joseph Joseph in this range for some great compact options.
A selection of Wesco bins completes this collection, ensuring you can find the right silhouette and bin size to complement your kitchen.
Different Cream, Stone & Beige Recycling Bin Styles
The cream and stone-coloured bin range allows you to shop for various sizes, with capacity options ranging from 33 to 60 litres. You can find out more about choosing the right bin capacity with our buying guide to kitchen bin sizes.
For increased customisation, you can also choose between various bin opening methods. Our selection of kitchen recycling bins includes:
Beige touch recycling bins
Beige touch recycling bins
Beige pedal recycling bins
Almond pedal recycling bins
Matt sand-coloured sensor recycling bins
If one of the colours in this range isn't right for your space, take a look at our other colours – blue kitchen recycling bins provide a characterful option.
Cream, Stone & Beige Bins with Multiple Compartments
Opting for recycling bins with multiple compartments ensures you can easily sort your recycling into separate buckets housed in one unit, making things that bit more convenient.
If you don't need a multi-compartment bin, shop our range of fantastic single compartment kitchen bins that also come in numerous different colours.
We stock some fantastic cream and stone single compartment bins for an even wider array of stylish options.
For more advice about finding the right waste storage solution for your kitchen, read our buying guide to kitchen recycling bins.