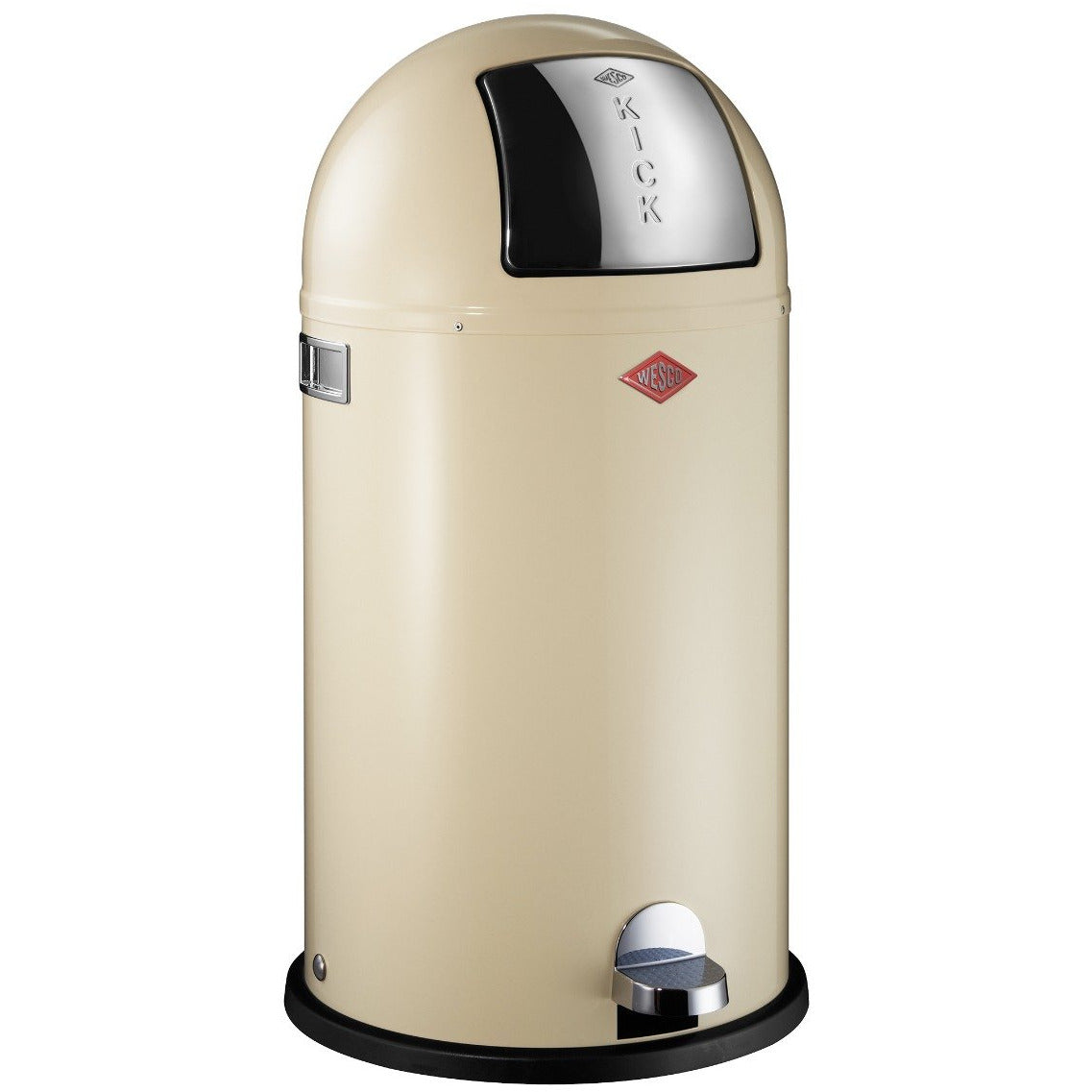 Cream / Stone Colour
Elevate your kitchen while investing in an efficient waste storage system with one of our sophisticated cream, stone or beige toned bins.
Stylish Kitchen Bins
This collection of kitchen bins comes in a range of styles, shapes and sizes, suitable for any kitchen design, ensuring you can find the right model to suit your space.
With bins from top brands like Brabantia and Wesco, you can be sure that you're getting a quality bin that's made to last – and look great!
Our selection of cream and stone-coloured bins includes options for a capacity of 22 litres up to 50 litres, so you are sure to find a model that meets your needs. For more information about choosing the right bin size, head over to our buying guide to kitchen bin sizes.
The Best Cream Kitchen Bins
These bins have a subtle hue, perfect for adding a minimal touch of warmth to your space. If you prefer the stark white rather than the off-white look, shop our range of white kitchen bins.
Discover various silhouettes with options for round, rectangular and slimline bins perfect for any kitchen layout.
Our cream bins are available with various opening methods to ensure you can find the right product to suit your preferences and lifestyle. This includes:
Cream touch bins
Cream pedal bins
Cream push bins
To get a hint of the other styles and colours available to you, check out our guide to the best freestanding single compartment bins.
Colourful Kitchen Bins
Cream or beige bins will suit a range of modern homes, adding understated style to any kitchen.
If cream isn't the colour for you, you can choose from our other stunning colours. Why not match your sunshiney design with a yellow kitchen bin?
Or choose a staple black waste bin for a timeless look. Whichever colour you prefer, you're bound to find it at Binopolis!
To further explore our extensive range of variously coloured waste management solutions, see our buying guide to coloured bins.