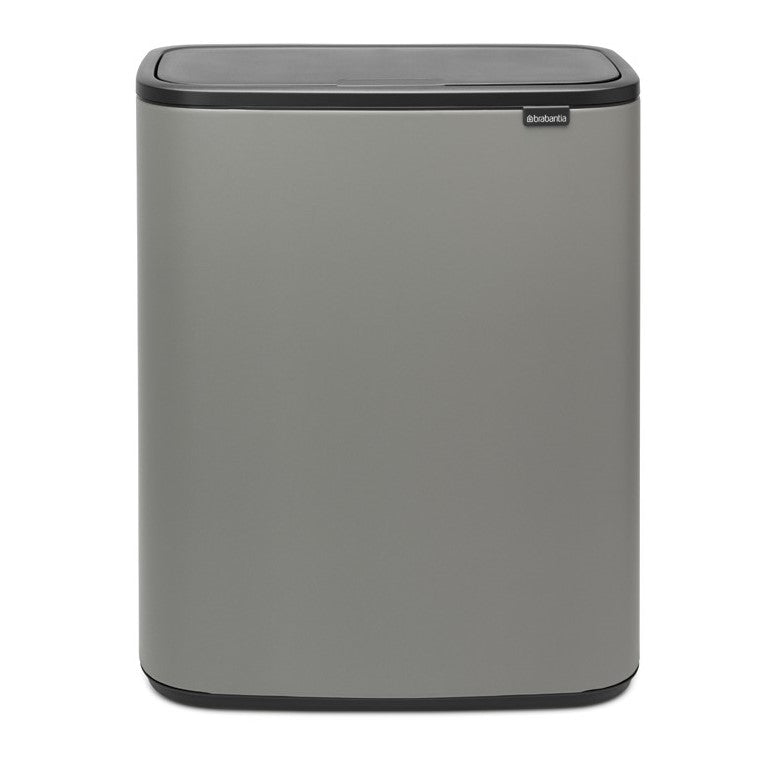 Gold / Platinum
Kitchen recycling bins with multiple compartments are incredibly practical, but that can also function as stylish design features in their own right.
Gold and platinum-coloured recyclers add an especially luxe feel to your kitchen, elevating your space to new levels of sophistication.
The Best Gold & Platinum Kitchen Recycling Bins
Our expertly-designed recycling bins come in a range of styles, shapes and sizes to ensure you can find the right model to suit your interiors as well as your waste storage requirements.
We stock models from the market-leading brand Brabantia, offering their iconic, sleek look along with a great reputation for outstanding products that'll keep your kitchen looking pristine for years to come.
Different Gold & Platinum Recycling Bin Styles
Across our gold and platinum styles, you'll have several size options to choose from, with capacities ranging from 33 to 60 litres. If you're not sure which sized bin you need, check out our more extensive buying guide to kitchen bin sizes.
For increased customisation, you can also choose between various bin opening methods. Our selection of kitchen recycling bins includes:
Platinum touch recycling bins
Metallic gold touch recycling bins
Platinum pedal recycling bins
If you decide that one of our gold or platinum cycling bins doesn't work with your kitchen design, we stock plenty of other colours for you to choose from. You'll find some similarly great styles in our stainless steel kitchen recycling bin collection.
Gold & Platinum Bins with Multiple Compartments
A recycling bin with multiple compartments allows you to conveniently sort your recycling, including food waste, as you throw it away, making your life that bit easier.
If a multi-compartment bin isn't required for your needs, you can shop our range of fantastic single compartment kitchen bins that also come in an array of colours.
You'll find a diverse collection of gold, platinum and silver single compartment bins, perfect for if you are keen on these colour schemes but don't need as many waste sorting options.
For more advice about finding the right waste storage solution for your kitchen, head over to our buying guide to kitchen recycling bins.