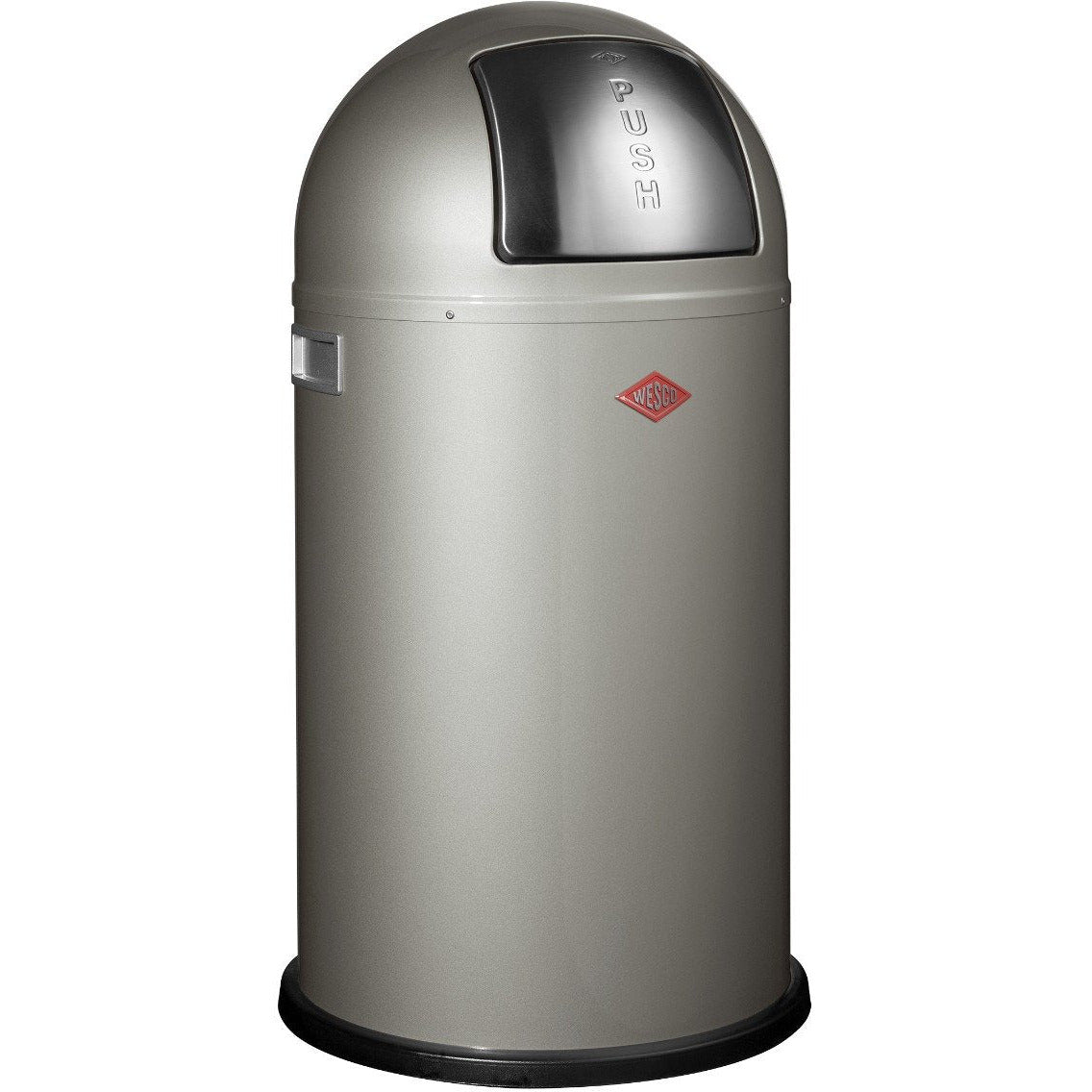 Gold / Silver / Platinum
Our range of single compartment kitchen bins in silver, gold and platinum encompasses a range of shapes and sizes and come from leading brands such Wesco, Joseph Joseph and Brabantia. The range includes bins with a capacity from 10 Litres to 120 Litres, so there is sure to be one to fit your particular needs.
The finish on these metallic bins is a subtle matt rather than polished so resist fingerprints and look cool and sophisticated.  The choice includes a variety of different shapes of bins: round ones, rectangular ones, slimline ones and a range of different opening methods including pedal bins, touch bins and push flap bins.  Many of these products would look as good at home or in the office or commercial premises like shops, beauty parlours and hairdressers.
In addition to bins in these metallic finishes we have a whole selection of bins in a host of different colours.