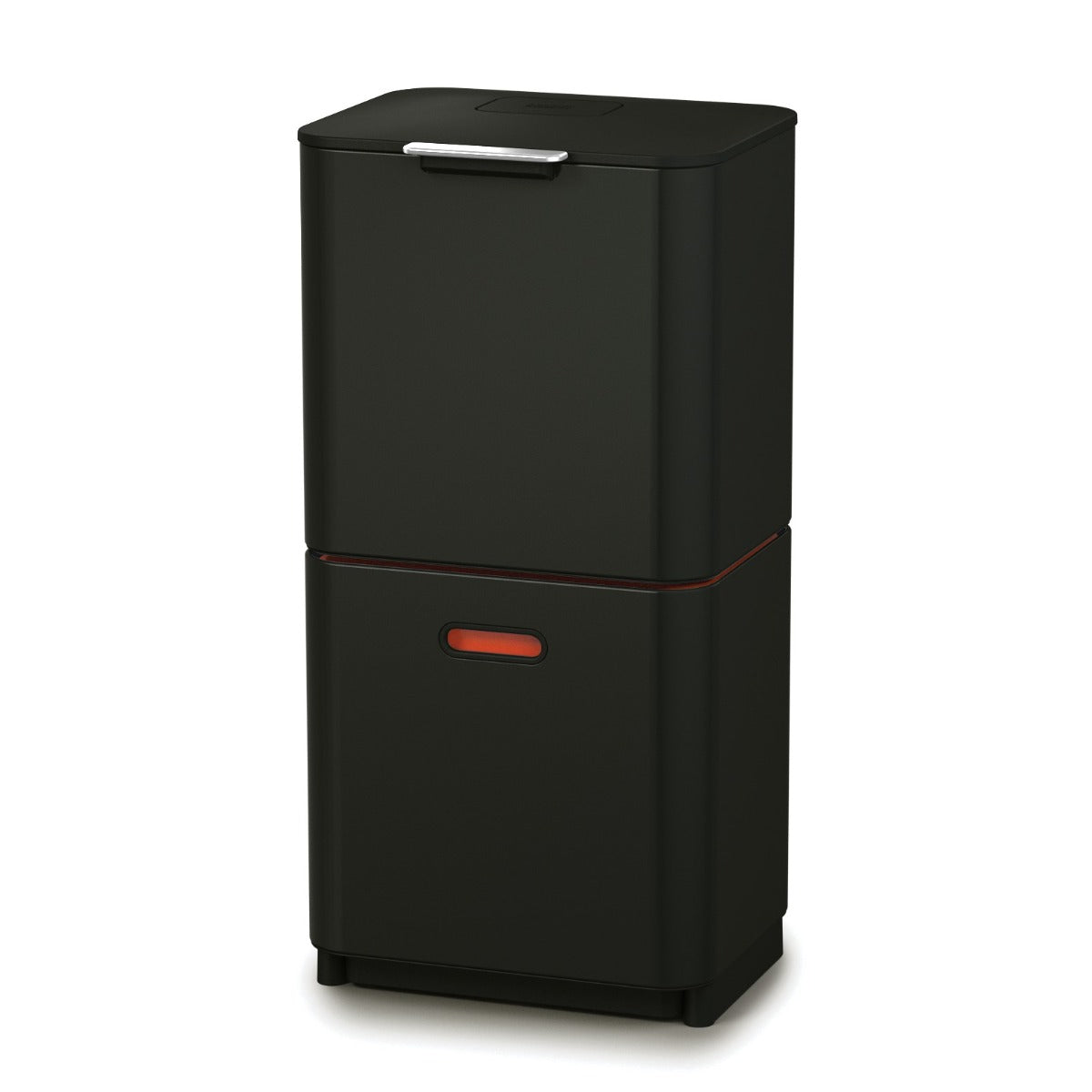 Grey, Graphite & Black
Kitchen recycling bins with multiple compartments are functional and convenient kitchen essentials, but they can be stylish additions to your space too.
Recyclers with a black, grey or graphite finish are classic options, providing a sense of subdued style and timeless sophistication.
The Best Grey, Graphite & Black Kitchen Recycling Bins
Discover a range of styles, shapes and sizes from some of the best brands on the market. Our extensive range of black and grey bins means you can find great quality products that meet your precise waste and aesthetic requirements.
Within this range, we stock Brabantia bins, known for their stylish silhouettes and durability.
Similarly, our selection of Wesco bins in this colour range provides an iconic yet versatile look, ideal for retro style or modern kitchens.
You'll also find Joseph Joseph models in black and graphite for some fantastically compact options.
Different Black, Grey & Graphite Recycling Bin Styles
Across our black and grey styles, you'll find several bin sizes ranging from capacities of 33 to 60 litres – find out more about sizing with our buying guide to kitchen bin sizes.
For increased customisation, you can also choose between various bin opening methods. Our selection of kitchen recycling bins includes:
Black touch recycling bins
Matt black touch recycling bins
Graphite touch recycling bins
Concrete grey touch recycling bins
Black pedal recycling bins
Matt black pedal recycling bins
Concrete grey recycling bins
Cool grey recycling bins
If you decide that a grey or black bin isn't quite right for your space, why not consider one of our other coloured recycling bins? Our range of stainless steel kitchen recycling bins can provide an equally sophisticated look with a bit of added shine.
Black, Grey & Graphite Bins with Multiple Compartments
Opting for recycling bins with multiple compartments ensures you can conveniently sort your recycling and rubbish as you throw it away, keeping everything in one handy, central location.
However, if you don't feel that you need a multi-compartment bin, you can shop our range of single compartment kitchen bins – you'll also have your pick of colours when it comes to this selection.
Here, you'll find some wonderful black or grey single compartment bins, perfect for if you are keen on the colour but don't need as many waste sorting options.
For more advice about finding the right waste storage solution for your kitchen, read our buying guide to kitchen recycling bins.