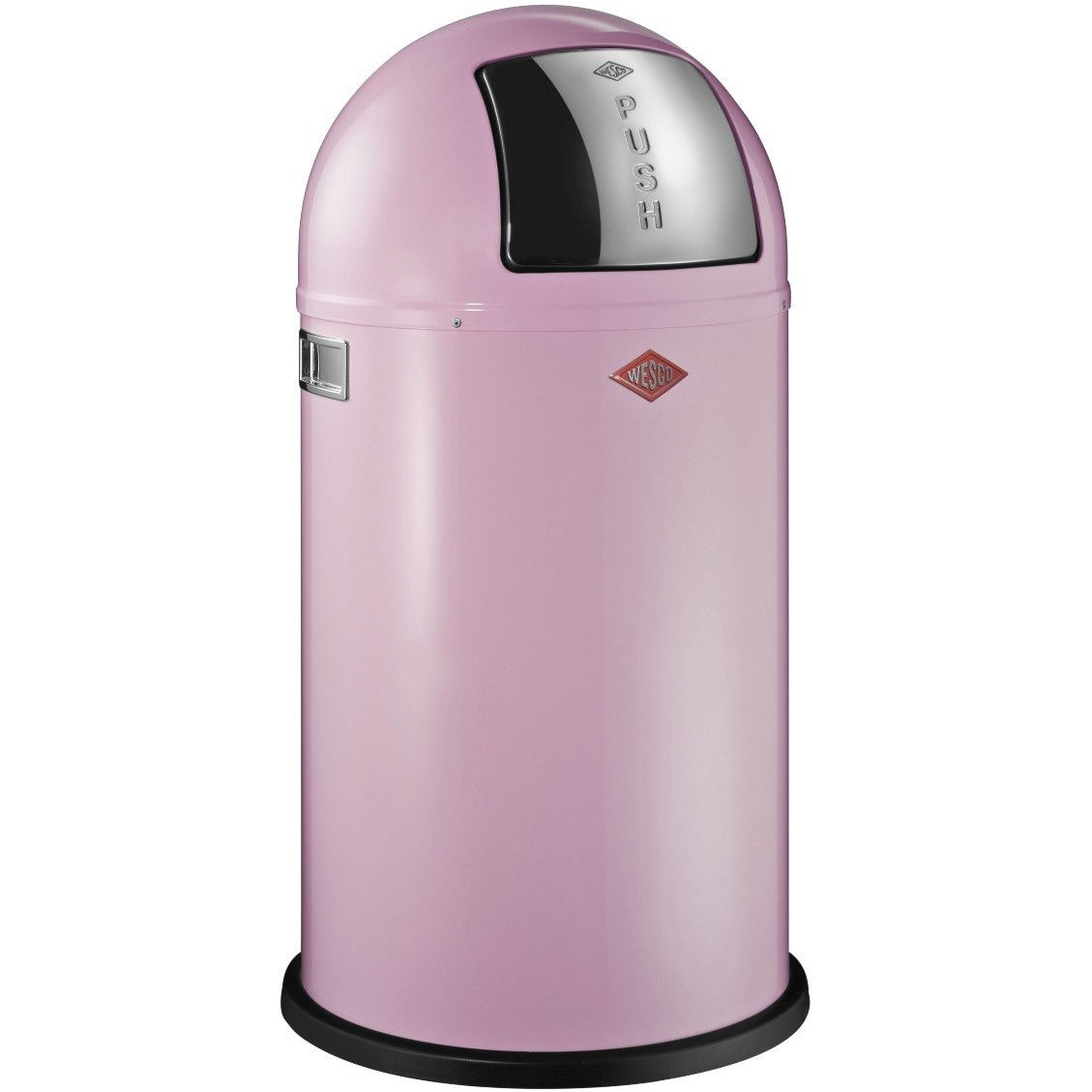 Pink
Single compartment bins come in a range of colours, and you may be familiar with black, silver or even red bins, but did you know you can also buy pink bins?
Stylish Kitchen Bins
Our range of single compartment pink bins includes iconic styles and different sizes to ensure you can find the right model for your space.
Designed by leading brand Wesco, these pastel pink bins deliver on both aesthetics and function, ensuring your kitchen will stay clean and free of waste while also looking great for years to come.
We stock pink bins with a capacity from 12 litres up to 50 litres to ensure you have plenty of options that meet your requirements. For more information about choosing the right bin size, head over to our buying guide to kitchen bin sizes.
The Best Pink Kitchen Bins
With their rounded retro silhouette, you're sure to love these charming pink bins. You'll also find several opening methods, including:
Pink pedal bins
Pink push bins
For further insight into the other styles and colours available to you, see our guide to the best freestanding single compartment bins.
Colourful Kitchen Bins
A pink bin might be a less conventional choice, but it's certainly an attractive one! And as more people become aware of the fantastic variety of colourful bins, we're sure to see more pink bins popping up in kitchens.
For a more discreet look, you can shop our cream and beige kitchen bins. And if you've got your heart set on something bright and statement-making but can't quite find what you're looking for in our range of pink bins, our blue and green bin selection offers some stunning models.
To see all our available colours, check out our buying guide to coloured bins.