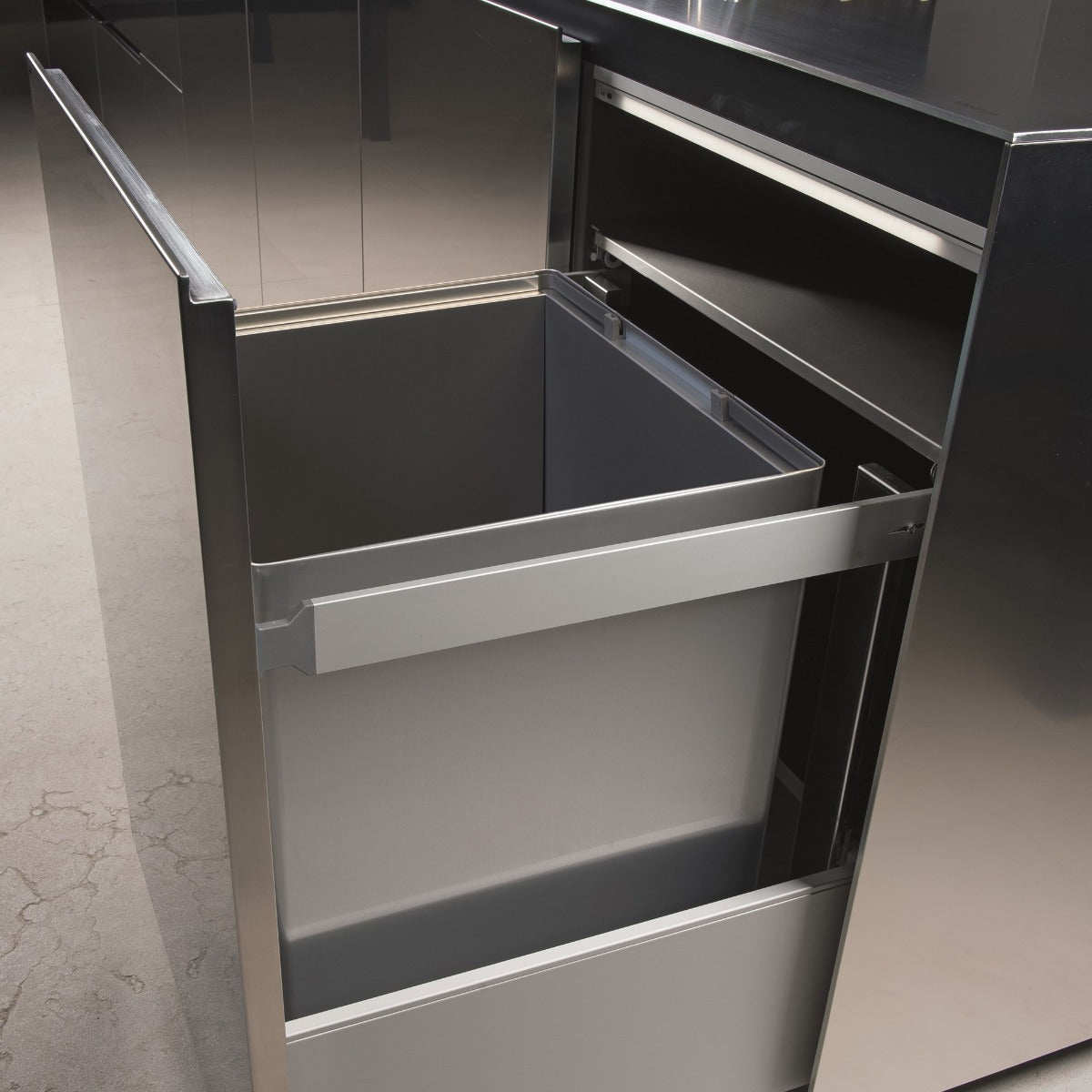 Premium Aluminium Bins
Our range of premium aluminium in-cupboard bins from Tecnoinox are a fantastic choice for both home and commercial situations such as offices and cafes. Tecnoinox's heritage is supplying equipment for professional kitchens, so their products are of the highest quality.
Premium Kitchen Bins
All of the products available at Binopolis have been chosen for their excellent quality. We only supply products from the leading brands, so you can always be confident that you're getting a high-quality product.
Our Tecnoinox kitchen bins are made from aluminium, which looks great and has an excellent lifespan. One of the great features of these products is the seal that the lid makes with the bins themselves eliminating almost all odours
All the Tecnoinox models are supplied with premium soft-close Blum runners that give a luxury feel each time you open and close the cupboard.
How to Choose a Tecnoinox Aluminium Bin
Before choosing your premium in-cupboard bin, you need to take the following measurements:
The width of the cupboard door.
The cupboard's internal depth, width and height.
All of the products at Binopolis come with detailed specifications within the product page, so you can be confident your chosen model will fit your space.
We stock a wide selection of premium aluminium kitchen bins for homes and businesses, including models for a range of cupboards. Our selection includes capacities from 55 litres to 108 litres, alongside models with 1, 2 and 3 compartments.
If you would like to learn more, check out our buying guide to in-cupboard bins. Alternatively, feel free to contact our expert team on 023 8097 0230 or email: customer.services@binopolis.com. We're always happy to help.