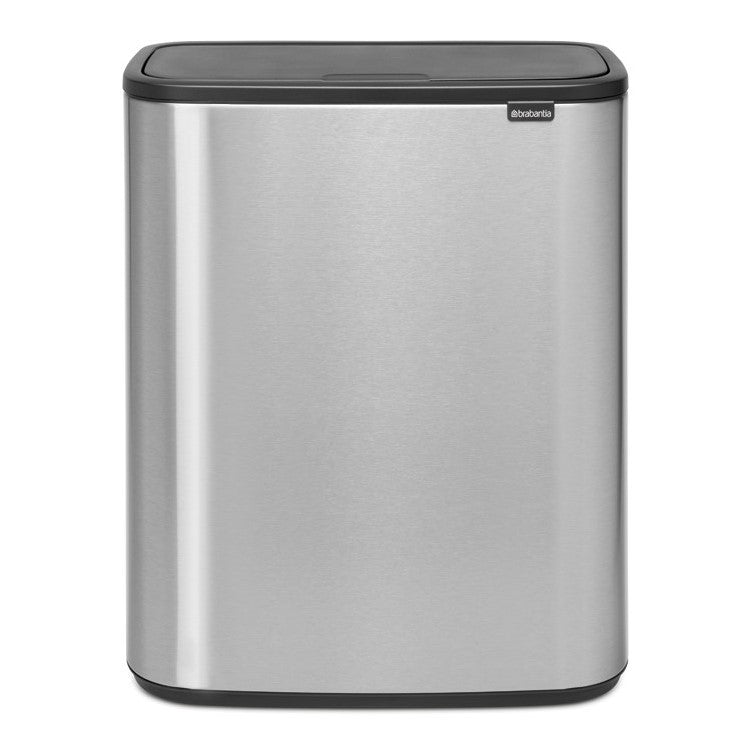 Stainless Steel
Kitchen recycling bins with multiple compartments are incredibly functional, but that doesn't mean they can't make a stylish addition to your kitchen too.
Stainless steel recyclers with either a brushed, matt steel or polished steel finish offer a classic, sophisticated look for your space.
The Best Stainless Steel Kitchen Recycling Bins
Our expertly-designed recycling bins come in a range of styles, shapes and sizes to ensure you can find the right model to suit your waste requirements and aesthetic preferences. We stock kitchen bins from leading brands, providing products that are made to last and serve you for years to come.
Among our stainless steel bins, you'll find options from Brabantia, with their signature silhouettes and effortlessly stylish appeal.
We also stock Joseph Joseph stainless steel recyclers that provide equal parts practicality and a discretely refined look.
Different Stainless Steel Recycling Bin Styles
Across our stainless steel styles, you'll have several size options with capacities ranging from 33 to 60 litres. To find out more about finding the right bin size, check out our buying guide to kitchen bin sizes.
For increased customisation, you can also choose between various bin opening methods. Our selection of kitchen recycling bins includes:
Stainless steel touch recycling bins
Stainless steel pedal recycling bins
If you decide that a stainless steel recycling bin doesn't provide quite the right look for your kitchen, you might prefer one of our other coloured bins. Perhaps a striking red kitchen recycling bin is just what your interior is missing?
Stainless Steel Bins with Multiple Compartments
Opting for recycling bins with multiple compartments ensures you can conveniently sort your recycling as you throw it away, making your life that bit easier.
If you don't need a multi-compartment bin, shop our range of fantastic single compartment kitchen bins that also come in an array of colours.
You'll find a diverse collection of stainless steel single compartment bins, perfect for if you are keen on the colour but don't need as many waste sorting options.
For more advice about finding the right waste storage solution for your kitchen, read our buying guide to kitchen recycling bins.