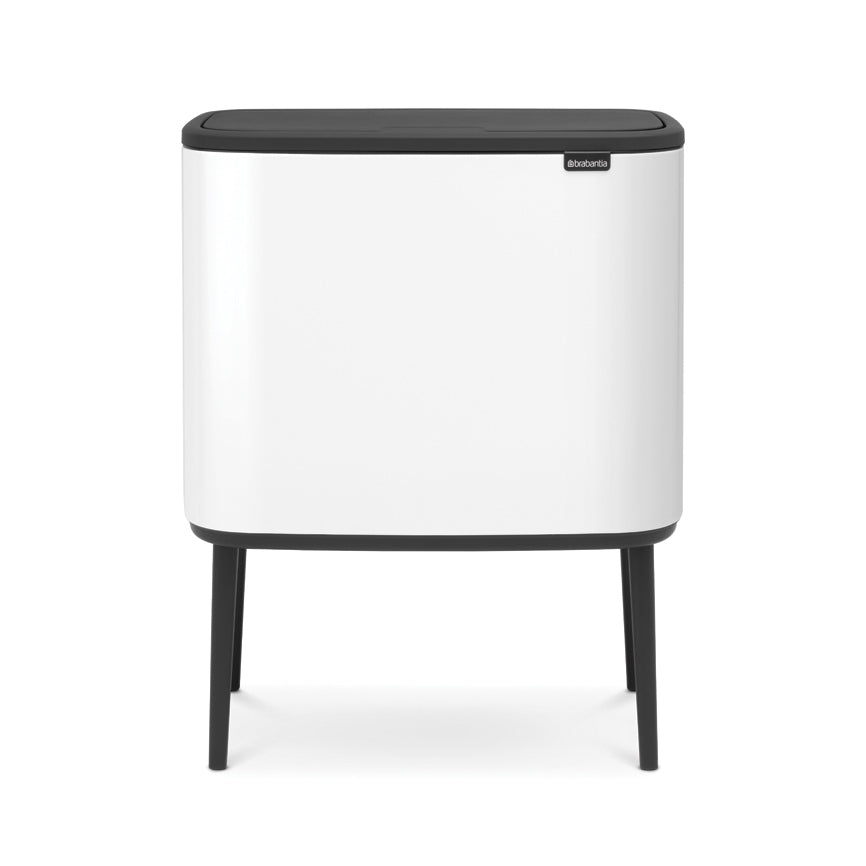 Under 35L
We have an extensive range of bins available in different styles, colours and sizes with varying capacity. From compact models to larger capacity bins, Binopolis stocks products to suit every kitchen.
33 & 34 Litre Bins
Our range of under 35 litre capacity bins offers a practical and stylish way to store your waste and recycling.
With plenty of room for the average household's waste and with the stylish Brabantia design, these bins are both a functional and attractive waste solution, serving to elevate your kitchen while serving an important purpose.
Smaller Capacity Bins With Multiple Compartments
To ensure you can maximise your storage potential with the convenience of easily sorting waste, our selection of under 35 litre bins include models with two and three compartments.
Bins with multiple compartments make recycling and sorting between different recyclable materials much easier.
What Size Kitchen Bin Do I Need?
The size of the bin you go for will come down to how much available space you have to store the unit and your waste requirements or how much waste you tend to produce.
If a bin with under 35 litres isn't right for you, you can shop our range of 36-49 litre bins or bins with 50 litres and over to find a product that aligns with your needs.
To find out more about choosing the best bin size for you, head over to our buying guide to kitchen bin sizes.
We are always happy to advise you further, so please get in touch with the Binopolis team if you have any questions about our products.