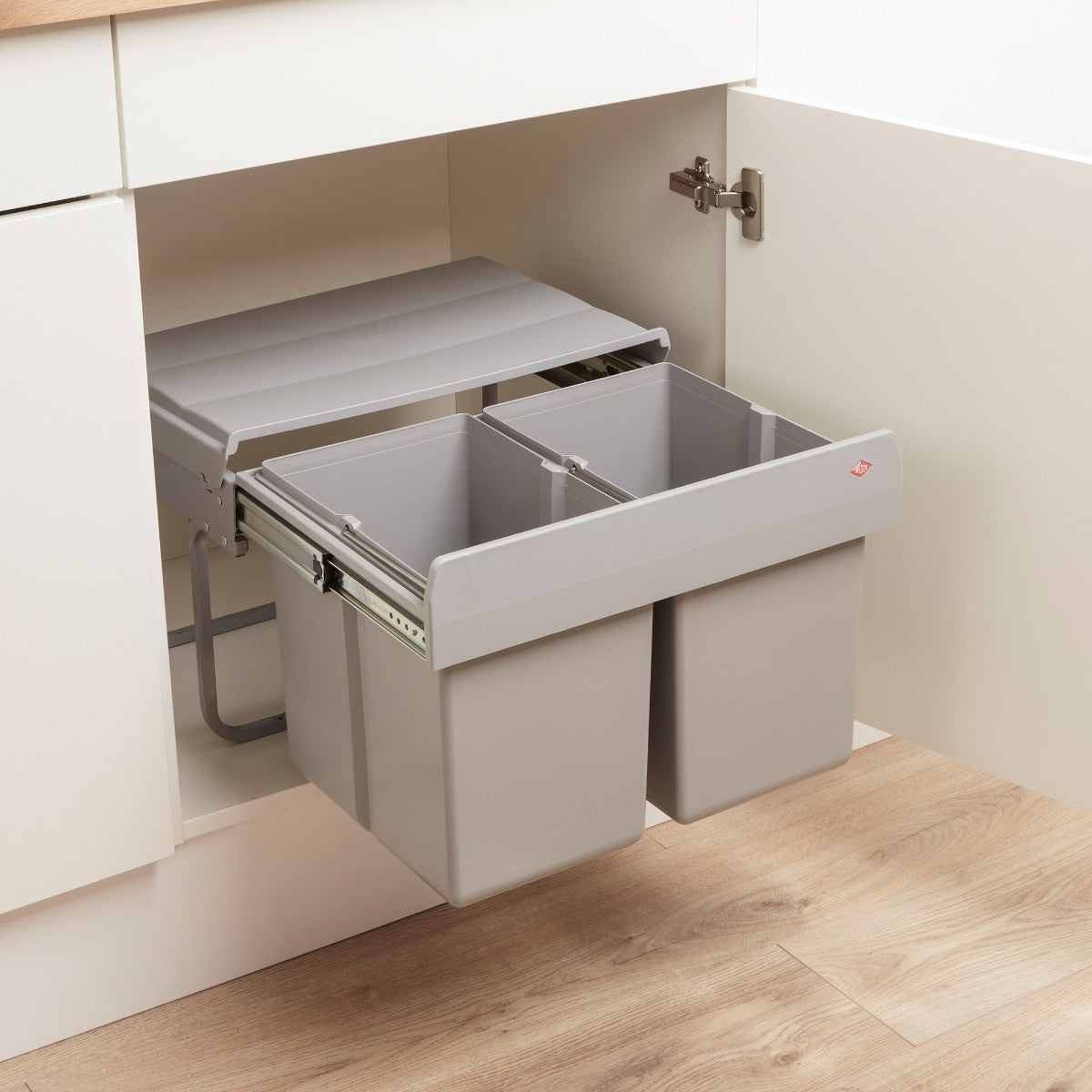 Undersink Bins
Many people find that the cupboard under their kitchen sinks makes the ideal spot for an in-cupboard bin. Installing a bin here helps to better maximise the storage space in your kitchen as well as keeping waste hidden.
The Best Bins for Under-Sink Cabinets
We offer bins to fit into under-sink cabinets that have either pull-out or hinged doors, so no matter your kitchen layout or style, you're sure to find a product that suits you.
Just like our other pull-out bins, many of these products incorporate soft-close runners for smooth and quiet operation.
The range of styles in this collection encompasses products from some of the most notable market leaders, including Hailo, Wesco and Blanco, who all manufacture premium bins with incredibly durable and functional designs.
Many of the in-cupboard bins here are also available with multiple compartments to make recycling and sorting waste that bit easier.
To see some of the best bins for under-sink installation available on the market right now, check out our guide to the best bins for under-sink cabinets.
What Size Bin is Right for Under Sink Cupboards?
As you'll likely have to navigate around plumbing and pipework, finding the right under-sink bin can be challenging.
Our bins for potential under-sink installation have a couple of features that make them the ideal candidates for these tricker spots. This includes:
A low height – typically under 450mm.
A short depth – as little as 325mm deep.
These dimensions mean the plumbing can sit either above or behind the bin.
You will find bins suitable for cabinets ranging from 300mm wide to 600mm wide.
Our buying guide to in-cupboard kitchen bins also provides some additional information about installing under-sink bins and getting the right sized products.
If you have any questions about the products here or are unsure about which bin you need, please don't hesitate to get in touch with the Binopolis team.