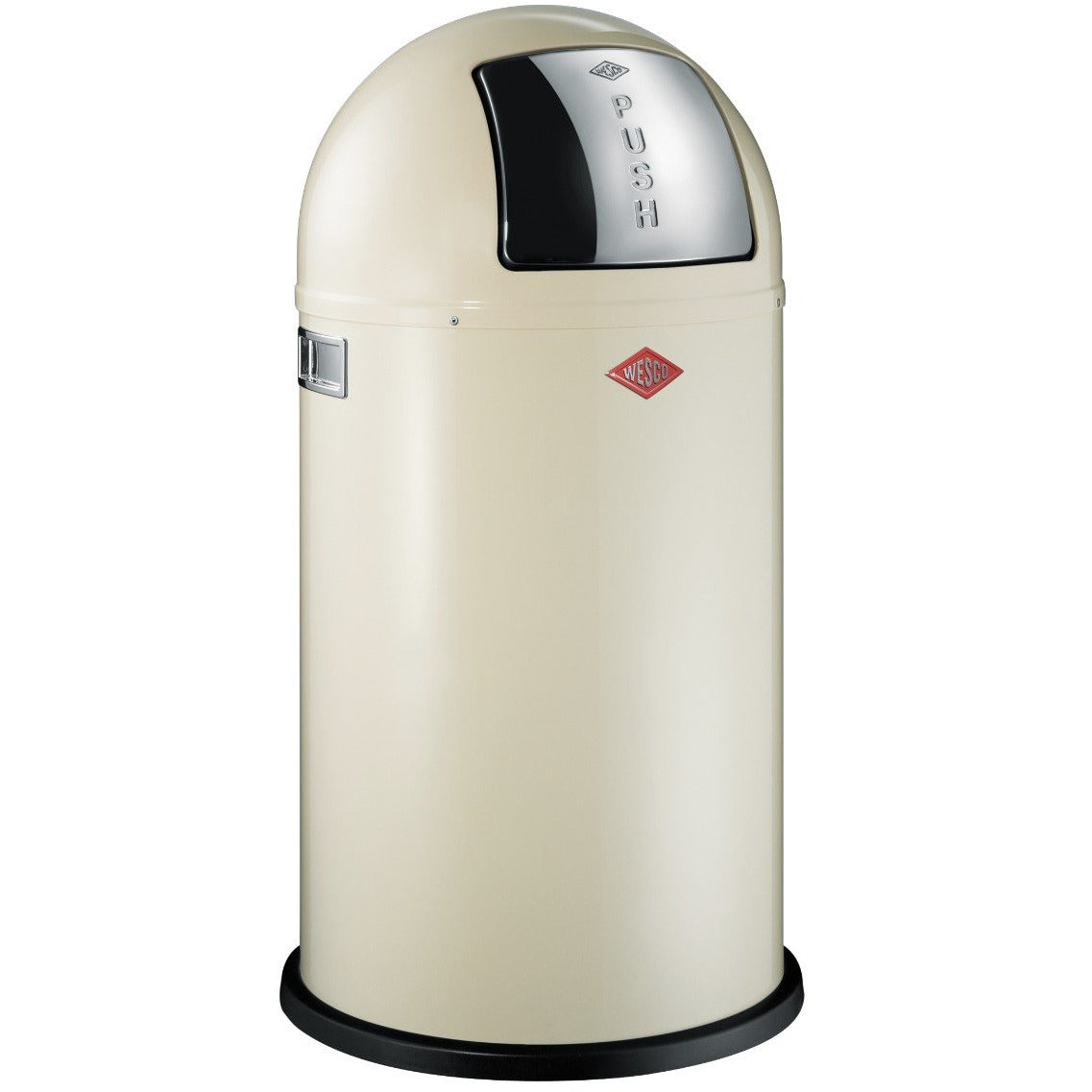 Wesco
Wesco has been manufacturing in steel for over 140 years. They now combine the best of German metalworking traditions with modern technology and this guarantees the quality and longevity of Wesco products.
This top quality craftsmanship is a 'given' at Wesco: they are no different to Audi or Mercedes in that respect. But it is their unique design approach which really sets them apart, and at Binopolis we bring you the best of their in-cupboard and free-standing bins.
The Wesco Pullboy-Z range of soft-close pull-out in-cupboard bins is created in partnership with Blum who lead the global market with their Tandembox or Legrabox runner systems. This brings customers a huge choice of bin models of varying depths and widths so there will probably be a Wesco bin to fit your needs. Wesco also make a great selection of bins for cabinets with hinged doors.
Wesco free-standing bins are best known for their vintage styling which originated when Egbert Neuhaus, the current managing director, visited the USA as a student and typical 'trash cans' caught his eye. He brought the product idea back to his father's factory, the design was refined and the Pushboy was born. Wesco have now embraced the need for recycling in the kitchen with colourful and stylish recycling models.