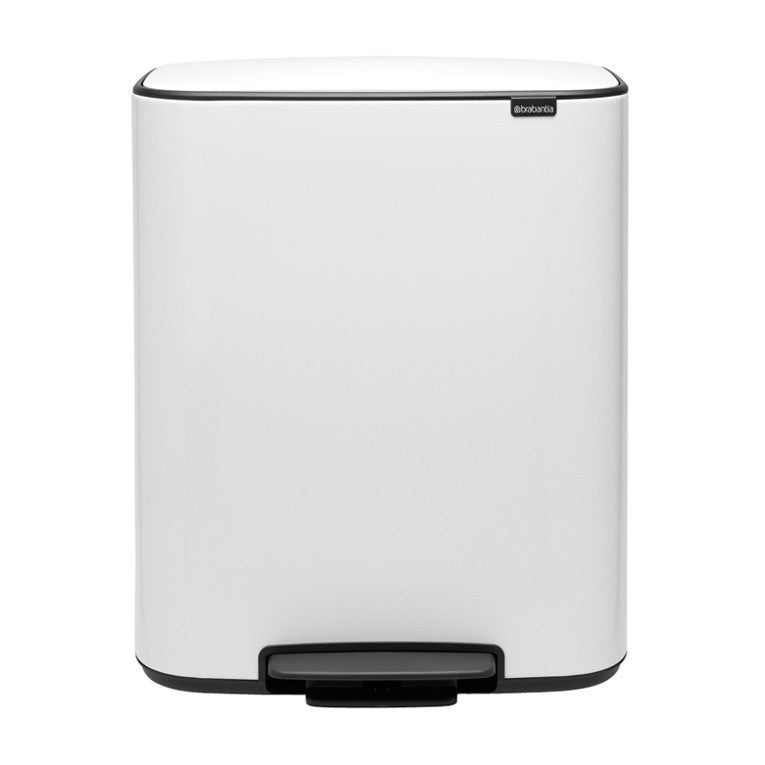 White
Achieve ultimate functionality in the kitchen without sacrificing on style with a multi-compartment kitchen recycling bins.
White recyclers offer a timeless, sleek look perfect for any modern kitchen.
The Best White Kitchen Recycling Bins
Our white recycling bins are available in a range of styles, shapes and sizes with designs from leading brands that deliver on quality, practicality and aesthetics, ensuring you can find a model that meets the requirements of your lifestyle and space.
Among our white bins, you'll find options from Brabantia, perfect for those that want a classy, understated look that exudes elegance.
We also have models from Wesco that pack in plenty of capacity ideal for the average household.
Different White Recycling Bin Styles
With capacities ranging from 33 to 60 litres, there are plenty of size options to suit your space. You can find out more about getting the correct recycler size with our buying guide to kitchen bin sizes.
For increased customisation, you can also choose between various bin opening methods. Our selection of kitchen recycling bins includes:
White touch recycling bins
White pedal recycling bins
White sensor recycling bins
And if you decide you want something darker than a white bin, you can select one of our other coloured recycling bins. A gold or platinum kitchen recycling bin is sure to bring an element of everyday luxury to your space.
White Bins with Multiple Compartments
Our white recycling bins are available with numerous compartments, meaning you can easily sort rubbish and recycling for added convenience.
If you're not after a multi-compartment bin, shop our range of fantastic single compartment kitchen bins that also come in numerous different colours.
You'll find white single compartment bins in all your favourite styles for even more extensive options.
For more advice about finding the right waste storage solution for your kitchen, read our buying guide to kitchen recycling bins.