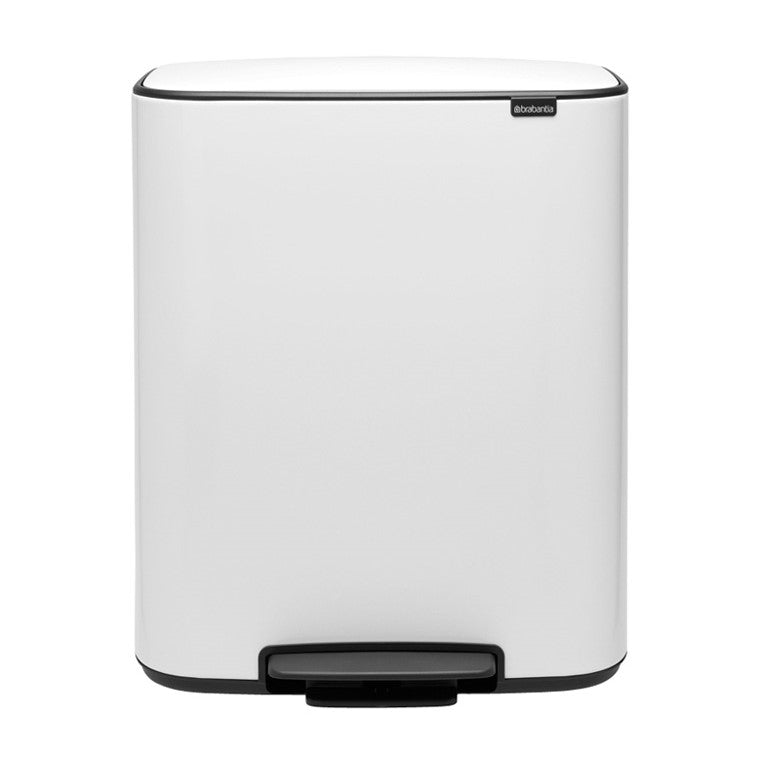 White Colour
Need a new single compartment bin for your kitchen? One of our sleek, sophisticated white kitchen bins is sure to add an element of timeless class while also providing an efficient waste management solution.
Stylish Kitchen Bins
Here at Binopolis, we stock a range of great single compartment white kitchen bins in various styles, shapes and sizes. You're sure to find the bin for you among our collection.
Designed by leading brands, including Brabantia and Wesco, these bins are premium products with easy-clean finishes that'll ensure your kitchen stays free of waste and looks wonderfully stylish for years to come.
Our white waste bins are available with a capacity of 22 litres up to 60 litres, meaning you have plenty of options and can find the right model to suit your lifestyle. For more information about choosing the right bin size, head over to our buying guide to kitchen bin sizes.
The Best White Kitchen Bins
White bins are incredibly versatile, with options for rounded, rectangular and compact white bins to suit any kitchen. You'll find a range of opening methods according to your preference; including:
White touch bins
White pedal bins
White push bins
To get a hint of the other styles and colours available to you, check out our guide to the best freestanding single compartment bins.
Colourful Kitchen Bins
White bins are perfect for minimalist spaces, offering a classic look for homes, offices and other commercial spaces. Stainless steel bins are also great for sophisticated minimalist designs, along with black or grey kitchen bins.
If you think something a little bolder is right for your kitchen, our selection of colourful bins certainly won't disappoint – a vibrant red kitchen bin can offer a particularly striking look!
Browse our buying guide to coloured bins to see our extensive range.