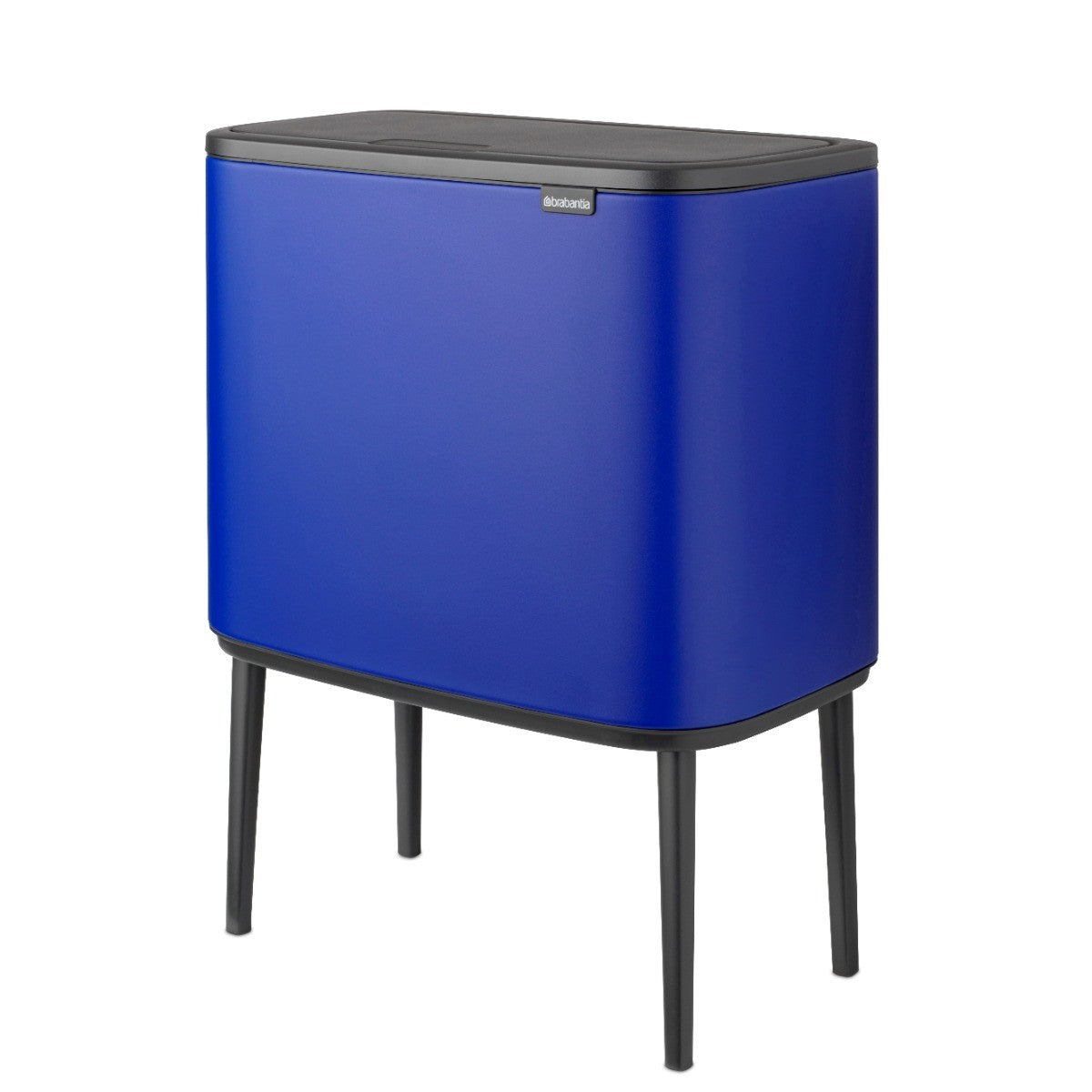 Yellow / Green / Blue
Kitchen recycling bins with several compartments are incredibly functional, but can also provide a stylish statement for your interiors, making them a must-have for modern kitchens.
Blue recycles offer a burst of colour and an element of sophistication
The Best Blue Kitchen Recycling Bins
Among our blue models in this range, you'll find bins from the market-leading brand Brabantia. Their high-quality products are known for their stylish silhouettes, adding a sleek and wonderfully practical feature to your kitchen.
Different Blue Recycling Bin Styles
With a capacity of 34 litres our blue bins offer plenty of waste storage housed in a cabinet-like frame. To find out more about sizing, see our buying guide to kitchen bin sizes.
When it comes to bin opening methods, our blue range includes:
Blue touch recycling bins
And if you decide a blue bin isn't what you're after, there are plenty of other colours to choose from, including our range of bold red kitchen recycling bins.
Blue Bins with Multiple Compartments
Having multiple-compartments within a kitchen bin means you easily sort rubbish and recycling as you throw it away, adding that bit of extra convenience to your daily routine. Our blue bins have two handy compartments, great for effortless waste separation.
If you don't need a multi-compartment bin, shop our range of fantastic single compartment kitchen bins that also come in numerous different colours.
We stock some fantastic blue single compartment bins for an even wider array of stylish options, perfect for if you've got your heart set on this colour but aren't sure which style is best.
For even more advice about finding the right waste storage solution for your kitchen, read our buying guide to kitchen recycling bins.