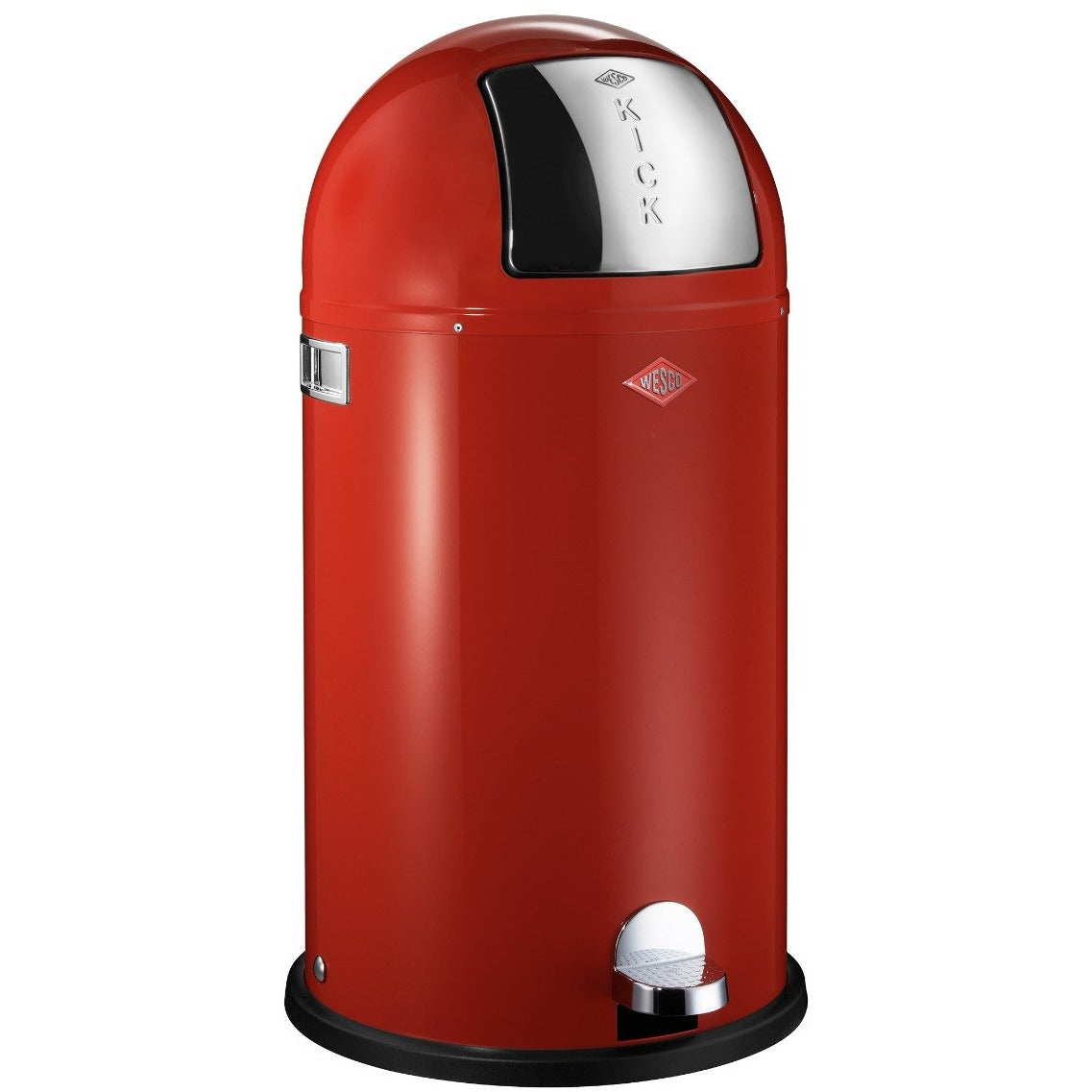 Red Colour
Our great range of single compartment bins includes countless styles, perfect for both those who want something discrete and those who want something a little bolder. And what could be more striking than our red kitchen bins?
Stylish Kitchen Bins
Our single compartment red bins are available in numerous styles, shapes and sizes, giving you plenty of choices and ensuring you can find a model that's right for your kitchen.
Not only do they look great, but all of our bins are expertly designed by leading brands like Brabantia and Wesco to provide smooth operation and efficient waste storage solutions.
These bins are available with a capacity of 12 litres up to 120 litres, so we have products suitable for everyone no matter your requirements. For more information about choosing the right bin size, head over to our buying guide to kitchen bin sizes.
The Best Red Bins
Fiery red-coloured bins make a stylish statement in your kitchen, infusing your space with life and vibrancy. Yellow kitchen bins provide a similarly characterful effect.
With rounded and rectangular-shaped red bins available, there are numerous ways to incorporate this look into your space, whether you prefer a retro or modern design.
Pair this with your choice of bin opening method, and you're sure to discover the ideal bin that meets your needs. Opening methods for red kitchen bins include:
Red touch bins
Red pedal bins
Red push bins
Red swing top bins
To get a hint of all the styles and colours available to you, check out our guide to the best freestanding single compartment bins.
Colourful Kitchen Bins
For a cohesive look, why not pair your colourful kitchen appliance with an equally colourful bin? You could match a red bin with your red kettle to enhance your space and add a sense of energising vibrancy.
If red is a little too bright for your kitchen, not to worry, we also stock more subdued colours, like our gold and silver bins that offer just as much style in a slightly more subtle way.
Or maybe one of our blue or green bins is just the thing your kitchen is missing?
To see all of our other colour options, head over to our buying guide to coloured bins.