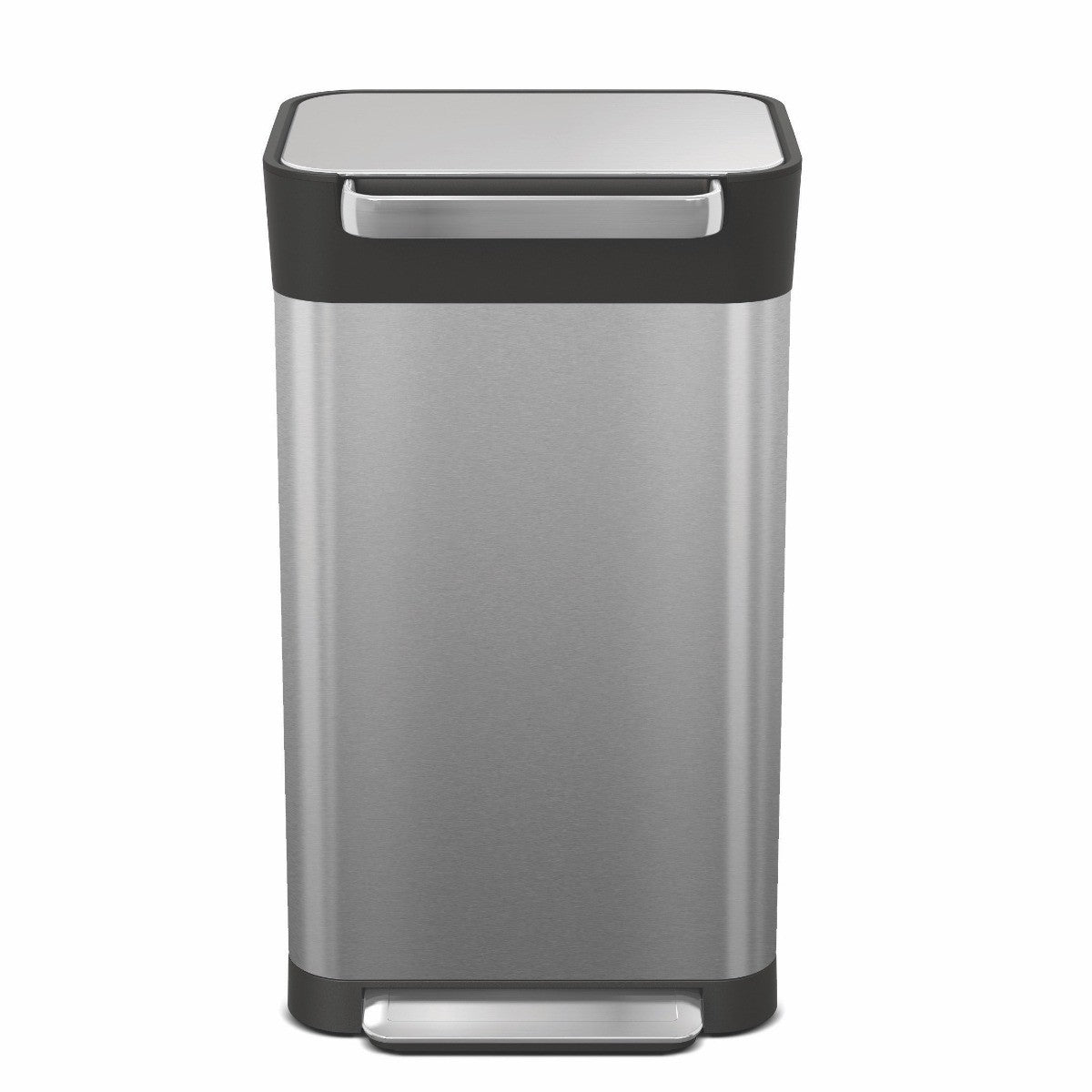 Stainless Steel Colour
Single compartment bins come in a range of colours, but if you're after a sleek, classic look, you can't go wrong with a stainless steel finish.
Stylish Kitchen Bins
Among our fantastic range of single compartment steel kitchen bins, you'll find various styles, shapes and sizes, meaning you're sure to discover a stylish yet functional bin to suit your kitchen design.
Manufactured by leading brands, including Brabantia, Joseph Joseph and Wesco, these bins are made to last, ensuring your space stays clean and looking great for years to come.
We stock bins with a capacity from 10 litres up to 60 litres, so you are sure to find a model that meets your needs. For more information about choosing the right bin size, head over to our buying guide to kitchen bin sizes.
The Best Stainless Silver Kitchen Bins
No matter your style preference, you'll find what you're looking for from Binopolis. Our stainless steel bin selection offers rounded, rectangular and slimline bins with a range of opening methods, including:
Stainless steel touch bins
Stainless steel pedal bins
Stainless steel push bins
Many of our products also come with a fingerprint-resistant finish, helping reduce unsightly marks and the need to wipe them clean as often.
To get a hint of the other styles and colours available to you, check out our guide to the best freestanding single compartment bins.
Colourful Kitchen Bins
A stainless steel finish for your bin offers an iconic and extremely versatile look. Matching your bin colour to your other kitchen appliances can help create a meticulously-designed and cohesive look, perfect for the modern home!
And if you decide a colour other than stainless steel would work better for your kitchen, you certainly won't be disappointed with our collection of different bin colours. Maybe you want a sophisticated black or grey bin? Or, if you are seeking something a little more vibrant, shop our fiery red kitchen bins or diverse blue and green kitchen bins.
To explore our extensive range of variously coloured waste management solutions, see our buying guide to coloured bins.