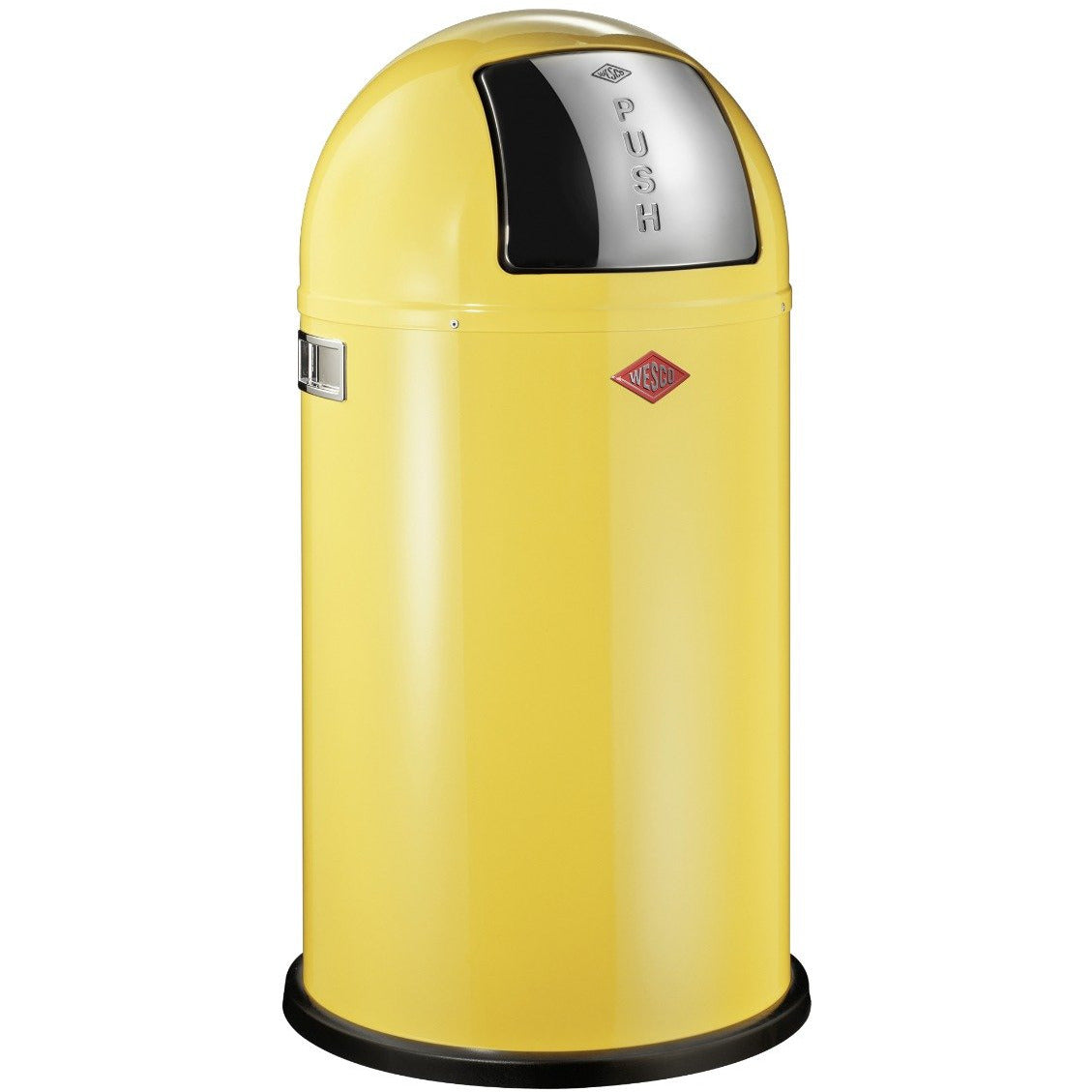 Yellow
Our collection of single compartment bins offers a range of colours, with everything from vibrant, statement designs to classy, understated models. Yellow kitchen bins are wonderfully sunny options, adding a spark of undeniable brightness to your space.
Stylish Kitchen Bins
Our single compartment yellow bins perfectly blend aesthetics and function for a premium product that's made to last. The iconic silhouette, designed by leading brand Wesco, offers some retro flair that will also work in modern kitchens thanks to its versatility.
Our yellow bins pack in a capacity of 50 litres, offering plenty of room for any household. For more information about choosing the right bin size, head over to our buying guide to kitchen bin sizes.
The Best Yellow Kitchen Bins
Yellow bins are a great choice as they can bring an instant splash of colour and charm to your kitchen. For that similar sense of warmth, with a more subtle look, gold kitchen bins or cream coloured bins make fantastic options.
Opening methods for our yellow bins include:
For further insight into the other styles and colours available to you, see our guide to the best freestanding single compartment bins.
Colourful Kitchen Bins
While yellow might be a less conventional bin choice, it certainly offers a distinct and attractive look for your space. As more people become aware of all the fantastic different bin colours available, we're sure to see more yellow bins popping up in various kitchen designs!
Pink bins also offer a similarly playful look.
Or maybe your kitchen would suit one of our green or blue bins – they certainly align with the theme of vibrancy.
To see even more of our available colours, check out our buying guide to coloured bins.